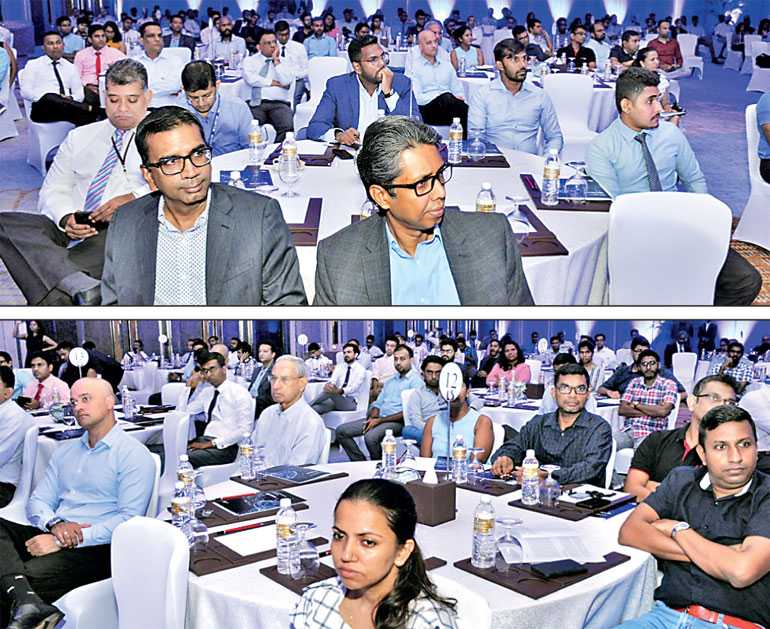 Initiative to help position Sri Lanka as hub for data science and artificial intelligence skills, with start-up ecosystem support and learning programs
Aims to skill 50,000 students across Sri Lanka by 2022 with AWS Educate global program and practical cloud technology experience
Toposition Sri Lanka as ahubfor data science and artificial intelligence (AI) skills, the Sri Lanka Association of Software and Services Companies (SLASSCOM) yesterday announced the launch of its knowledge and skills mission to train 50,000 engineering and non-engineering students in Sri Lanka on cloud computing and AI skills over the next two years in collaboration with Amazon Web Services (AWS) through the global AWS Educate program.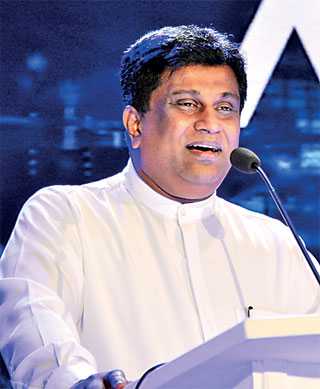 Digital Infrastructure and Information Technology Minister Ajith P. Perera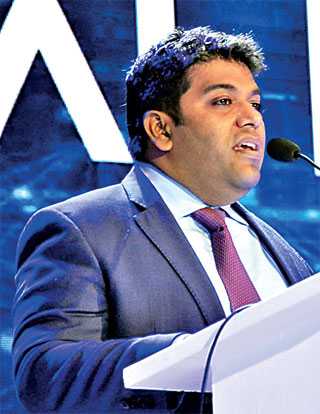 SLASSCOM Chairman Jeevan Gnanam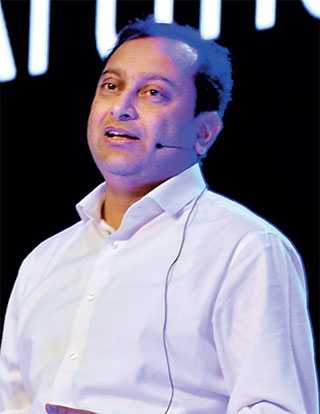 Amazon Internet Services President Rahul Sharma
AWS will also help Sri Lankan startups through its Activate program, which provides them with the resources they need to build quickly on AWS – including promotional credits, and remote training and support. By making available cutting-edge technologies and learning to a broad section of Sri Lankan students and entrepreneurs, the initiative will seek to usher in innovation at a scale that is transformative.

The announcement was made at an event organised by SLASSCOM and attended bySLASSCOM Chairman JeevanGnanam andAmazon Internet ServicesLtd. Public SectorPresidentRahul Sharma, in the presence ofDigital Infrastructure and Information TechnologyMinister AjithPerera.

AWS Educate is Amazon's global initiative to provide students and educators with the resources needed to accelerate cloud-related learning and to help power the workforce of tomorrow. The collaboration will work towards boosting the education system to produce future-ready digital talent and skilled workforce in the country.

Education institutes in Sri Lanka will also be able to start Degree Programs with enhanced curriculum. In addition to providing access to virtual AI/ML labs and high performance computing (HPC) on the cloud to augment higher studies programs and research initiatives, AWS will work with SLASSCOM on the pedagogy to redefine future skills and relevant learning paths.

Students will receive multiple benefits upon joining AWS Educate:
AWS Promotional Credits to use AWS services and tools
Learning content and hands-on activities designed to help students gain practical experience in learning the basics of cloud computing
Access to 12 Cloud Career Pathways covering in-demand topics such as machine learning, cybersecurity, and software development, each with over 30 hours of content
Opportunity to earn AWS digital badges for various competencies such as IoT, gaming, and Alexa skills
The AWS Educate Job Board with job and internship opportunities from Amazon and other companies in the AWS Partner Network
The Cloud Career Pathway framework enables students to put their cloud knowledge to use across 12 self-paced pathways aligned to labour market trends and workforce needs. These include popular pathways such as Cloud Computing 101, Cloud Support Engineer, Data Integration Specialist, and Machine Learning Scientist among others. Each pathway includes instructional content, assessments, and a final project. Upon completion, learners are eligible to receive an AWS Educate Certificate of Completion or an AWS Educate badge.
AWS, Information and Communication Technology Agency (ICTA), and SLASSCOM will work together to rapidly skill Sri Lanka's workforce in emerging and future technology areas. The SLASSCOM Hot Skills Survey 2018 concluded that cloud computing, artificial intelligence/machine Learning (AI/ML) and big data are the top trending areas globally.

To boost Sri Lanka's start-up ecosystem, AWS will work with Hatch, one of Sri Lanka's leading start-up incubation and acceleration platforms, to help startups through its AWS Activate program.

Sri Lankan start-ups will now have easier access to leading technology platforms such as Amazon Sumerian for augmented reality (AR) and virtual reality (VR), Amazon SageMaker for machine learning, Amazon Rekognition for image and video analytics, and Amazon Lex and AmazonPolly for speech and text based processing. This will enable start-ups to focus their resources on end-applications and specific use-cases and bring ideas to market quickly.

Speaking on the occasionJeevanGnanam said: "This is a landmark collaboration between SLASSCOM, ICTA, and AWS and opens vistas of knowledge sharing for future generations of Sri Lankans.It is in sync with our strategy to create the third pillar of industry excellence around data science and AI, and build a vibrant start-up ecosystem that will leverage Sri Lanka's data science talent. We are grateful to them for coming together to make this dream a reality.""Students and entrepreneurs in Sri Lanka need to be at the forefront of technologies that are changing the way information technology and business impact is delivered, and their enablement is a critical cornerstone to economic development. Cloud literacy programs using AWS Educateenable Sri Lankan students to build the foundation skills they require, and we are pleased to work with SLASSCOM to support this need," said Rahul Sharma.

"The Government's vision is to create a digitally inclusive prosperous Sri Lanka. Hatch's collaboration with AWS will help accelerate the Government's digital prosperity objective through start-ups. AWS with its diverse product and services portfolio has the potential to bring cutting-edge digital platforms, tools, and programs.This is a great opportunity for Sri Lanka's start-up community to build Sri Lanka into an innovation hub for advanced software applications," said ICTACEO Damith Hettihewa.

"We are pleased to be a part of a global team that worked hard to formalise and facilitateAWS adoption in Sri Lanka and are confident that this just the beginning of a mutually rewarding strategic relationship between the various stakeholders involved. This is a very critical time in Sri Lanka's growth story, and working together will have a transformative impact on Sri Lanka's talented and hardworking students," said Xellerate International Ltd., Director Lavindra Sherman de Silva.

Pix by Lasantha Kumara