Pyxle Ltd. (Pyxle), a leading local software development company, announces its partnership with the Tavistock Group (Tavistock), a multi-billion dollar private investment organisation with over 200 companies in 15 countries.

Pyxle and the Tavistock Group launched Pyxle International, which has a vision to become a key player in the global technology space.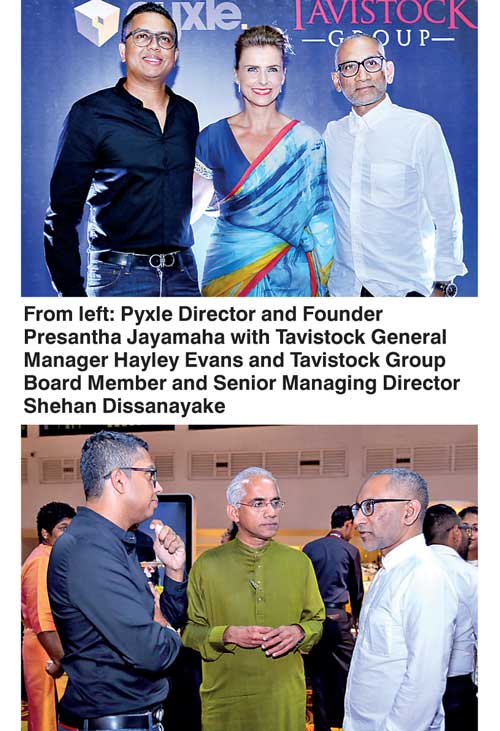 Founded in 2003, Pyxle has provided high-end IT solutions across multiple industries including finance, manufacturing, agriculture and hospitality. Pyxle provides solutions for over 30 15 leading conglomerates across the country; and employs some of Sri Lanka's best talent.

"Pyxle has had a history rich of learnings, successes and specialised experience. We pride ourselves on finding the very best people and delivering the finest solutions for our valued clients," Director and founder of Pyxle, Presantha Jayamaha stated. "This partnership allows us to take these learnings, combine them with the experience and skills of the Tavistock Group to exponentially grow our business. It is a very exciting time for our company and for Sri Lankan talent."

Tavistock General Manager Hayley Evans is excited by the partnership and Tavistock's ability to contribute to Sri Lanka. "Tavistock is recognised across the world to be an organisation that strives for excellence. We believe the combination of the Tavistock Group and Pyxle will deliver exceptional solutions to clients all over the world. We have invested in Pyxle as part of Tavistock's technology portfolio the Elevate Group, in order to support this business to expand globally and be the very best," Evans stated.

The partnership is also set to nurture Pyxle's culture in attracting talented and brilliant individuals across Sri Lanka.

"As Pyxle International, we will continue to grow our team provide great opportunities, inspire and engage young Sri Lankans with a passion to innovate and develop new technologies. By doing so we expect to double the size of our business in 2017," Presantha Jayamaha commented. Jayamaha has been at the helm of Pyxle since its inception and led the company to create its partnership with Tavistock.

Pyxle International will have three new Board Members including Dr. Shehan Dissanayake, Board Member and Senior Managing Director for the Tavistock Group.