Program an excellent platform for Government and private sectors
With computer-related crimes seeing an upward trend in recent years, PwC's Academy will introduce a two day workshop on Digital Forensics Investigation next month to help the country's public and private sectors strengthen their capabilities in combatting such crimes and educate professionals on how to conduct a thorough investigation that will even be accepted in a court of law. The workshop from 18 to 19 March will be conducted by expert in fraud examination, internal audit and risk Iyad Mourtada, who is also an international speaker, trainer and author and have conducted a similar programin Colombolast year which was well received by the participants.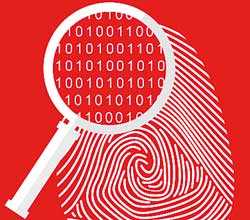 The programis an excellent platform for CFOs, CROs,fraud examiners, lawyers, forensic analysts, investigation managers, financial managers, ethical hackers as well as IT managers from the Governmentand private sectors who wish to gain a thorough understanding on the best practices in surveying, collecting and analysing digital evidence and conducting effective digital forensic investigation that will stand legally in court.

The programis especially relevant to professionals from the financial and banking sectors, retail and hospitality sectors, oil and gas sectors, telecom and IT sectors as well as insurance and healthcare sectors.

Mourtada has an impressive track record of over decade where he has taught a multitude of auditing and fraud examination related courses to multinational corporations and government entities globally and has to his credit as a subject specialist who has trained over 10,000 professionals across the world.

During the two-day intensive program, Mourtada will involve participants of the workshop for an in-house simulation session as well as utilise the workshop as a platform to provide them with hands on digital forensic experience with the latest tech devices, so that they would gain a better understanding about the fundamentals of computer forensics and investigations. The programwill cover a range of areas pertinent to the subject including investigative security issues; modern approach to computer investigations; digital forensics, email and electric file analysis; and legal guidelines for digital investigation.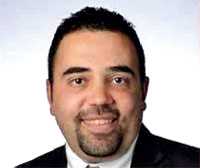 Iyad Mourtada
At the end of the two day workshop, participants will gain a thorough understanding on how to survey a physical and digital crime scene, obtain evidence using appropriate methods and techniques that is acceptable in a court of law, establishing a chain of custody to preserve digital evidence, how to perform digital forensic analysis and examination and also learn the art of dealing with difference types of digital evidence that could be obtained from multiple sources.

Last year, Mourtada conducted a workshop of PwC's Academy in Colombo on fraud investigationwhich received overwhelming response due to the unique manner in whichhe conducted the program. For further details about the program, contact academy.srilanka@lk.pwc.com or 0771629895.