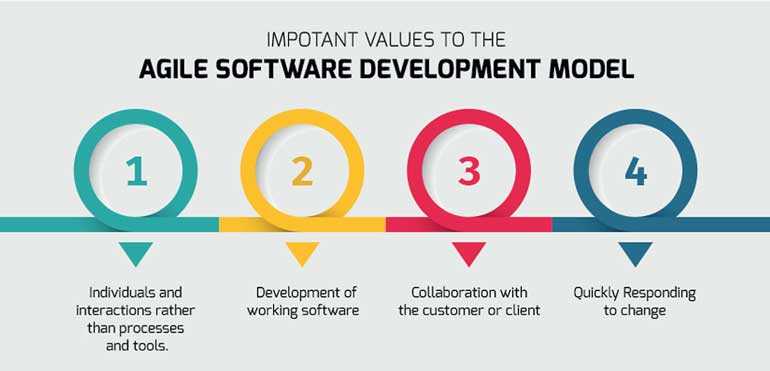 "Agile is a mindset, a set of values and principles that individuals and teams can follow when developing software. Agile is not a methodology, a specific way of doing something, a framework or a process. It is a collection of beliefs based on three pillars; transparency, inspection and adaptation. This allows development teams to be effective in what they do" says NiroshanMadampitige an Agile Coach and Co-founder of Scrum Meetups in Colombo. Niroshan is also a Certified Scrum Master and a PMI Agile Certified Practitioner, who goes on to highlight that traditional project management focuses on the three main project constraints, scope, time and cost, while agile tackles a forth parameter, value.

The Agile Manifesto, also known as the Manifesto for Agile Software Development, is a formal proclamation of the four key values and twelve supporting principles that guide the various iterative and people-centric approaches towards software development. The different agile methodologies practiced around the world, use thesevalues and principles as guidelines towards satisfying the customer through early and continuous delivery of valuable software.

JananiLiyanage is an Enterprise Agile Coach at a leading software company in Sri Lanka. According to her,lengthy specifications, extensive detailed plans and unyielding bureaucracy are no longer useful! The key to agility is the practice of transparency, inspection and adaptation. A Certified Scrum Master and a Certified Scrum Product Owner, Janani, added that Leading organizations like Google, Facebook, Amazon stay abreast of business and technological advancements by deploying transformational leadership, cross functionalself-organizing teams, frequent customer release cycles and Agile engineering practices that support iterative and incremental delivery.

"Agile is not a process. One of the major myths found in the IT community is considering agile to be a process" were the thoughts of Dr. RuvindaRathnagoda, a Technical Project Manager/Scrum Master at a renowned US based software company in Sri Lanka. Agile in fact isnot a process. It is actually a "way of working". Dr. Ruvinda elaborates further on this by adding that, "Agile is a way of working, which creates aworking culture in an organization based on trust which is thengoverned by important principles and guidelines." In simple terms Agile is a philosophyrather than a process or methodology.

The most popular agile methodology used today is Scrum. The team is led by the Scrum Master who ensures that Scrum is understood and enacted. Further, this Servant Leader's responsibilities include facilitating the development process while coaching the team and stakeholders on agile adaptation, concepts and application. The role of Product Owner is vital towards the success of the project. The Product Owner's responsibility is to maximize the value of the product that is being developed by the team. This is achieved by refining and prioritizing the items on the Product Backlog.

When working in an agile environment, the primary measure of progress is working software. Multi-talented, self-organizing teams focus their attention on technical excellence whilst they frequently deliver working software. Developers work closely with business people and welcome changes to requirements even if they are communicated late in the development cycle.The team meets at regular intervals to reflect on how to become more effective and fine tune their behavior accordingly. Agile teams have sufficient processes to facilitate effective collaboration, teamwork and efficiency. The success or failure of the project depends solely on this empowered development team.

When asked the question "Why do projects fail?" Niroshan replied, "It is because we try to do everything, and deliver everything that our clients ask. Agile focuses on what is important; the best possible investment required to deliver the highest value to the customer through prioritization and deferring commitments. Instead of anticipating, agile believes in inspection and adaptation which allows the team to adapt to the situation whilstbeing focused on delivering maximum value."

BCS, The Chartered Institute for IT has partnered with the National Institute of Business Management (NIBM) to launch the BCS Professional Certificate in Agile! Offered for the first time in Sri Lanka, the BCS Professional Certificate in Agile is one of several professional certifications included in the institutes' portfolio. Tailored towards business and IT professionals interested in learning Agile practices, the Professional Certificate in Agile is designed to offer the candidates with an in-depth knowledge of the application, practices, tools and techniques associated with various Agile methodologies such as Scrum, XP, Kanban, Lean and Lean Startup. Today, there are over 5000 IT professionals who have obtained the BCS Professional Certificate in Agile globally.