Chief Guest PM Mahinda Rajapaksa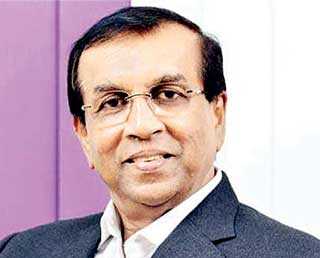 Guest of Honour Ministry of Technology Secretary Jayantha De Silva
---
The 38th edition of National Information Technology Conference (NITC), themed 'Towards a Sustainable Digital Sri Lanka' at 2 p.m. Friday 18 December will be inaugurated by Prime Minister
Mahinda Rajapaksa.

NITC is the country's flagship ICT event organised by the Computer Society of Sri Lanka (CSSL) and will be held on 18 and 19 December as a virtual (online) conference.

The Prime Minister is attending the conference inauguration as the Chief Guest. At the same time, Ministry of Technology Secretary and ICTA Chairman Jayantha De Silva will be the Guest of Honour and the inauguration Keynote Speaker.

The inaugural day fireside chat on the conference theme 'Towards a Sustainable Digital Sri Lanka' with key Government policymakers Prof. Kapila Perera, Secretary Education Ministry, Jayantha De Silva, Secretary Ministry of Technology cum Chairman ICTA, Oshada Senanayake, Director General Telecom Regulatory Commission, on the theme 'Digital Sustainable Sri Lanka' moderated by Vice President Huawei Technologies and CSSL ex-co Indika De Zoysa will be held at 3 p.m. today after the inauguration of the conference.

On Saturday 19 December the conference starts at 9 a.m. with a panel discussion on 'Journey Towards USD 3 Billion ICT Exports' with the participation of key industry stakeholders Sanjaya Mohottala, Chairman BOI, Lakmini Wijesundara, Founder/CEO of BoardPac, Madu Rathnayake, CIO of Virtusa and Board Member of ICTA and moderated by Sachindra Samararatne, Program Head of ICTA.