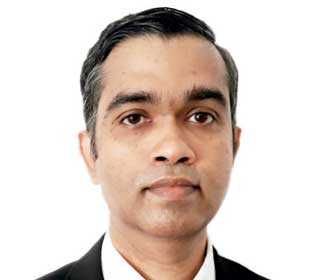 Nutioils International Ltd. Chief Information Officer Darshana Hettiarachchi
Nutioils International Ltd. Chief Information Officer Darshana Hettiarachchi has won a 'Digital Maestros Awards 2020', powered by DynamicCIO and presented at the 3rd Edition of its Sri Lanka Digital Dialogue 2020 (SLDD 2020) conference with the theme 'Hyper Digital for Hyper Growth'.


It was an intense, interactive and information show that's specifically customised for Sri Lanka's technology decision makers and IT leaders.

This award was in recognition of Darshana's extraordinary efforts in 'Digital Transformation' that resulted in creating business value to the organisation.

Digital Maestros Awards is to recognise 25 of the brightest, sharpest, and digital-savvy CIOs and IT leaders for their exemplary technology and strategic inputs in the last one year that helped the business achieve desired growth or outpace its competition. The 25 winners will be chosen by a well-appointed Jury and DynamicCIO team.

Darshana also spoke at this conference about 'Digital Innovation and The Future of Enterprises: Lessons from COVID-19' event in CXO Panel Discussion.

Darshana is a detail-oriented IT and business professional and lecturer with over 18 years of experience on managerial skills, software, and systems network, and infrastructure. Skilled at operating in a wide range of platforms and third-party systems on manufacturing, IT Service, education and media industries. Passionate working atmosphere on disruptive ICT innovations and making award winning culture at the organisation/industry. Currently providing the strategic leadership to the entire IT operation and management as the VP/CIO of the Nutioils International Ltd. and visiting lecturer of CINEC Metro campus.