Says increased investment in country paying dividends for enterprise cloud specialist
Enterprise Cloud leader, Nutanix is seeing early success as it ramps up efforts and investment in Sri Lanka.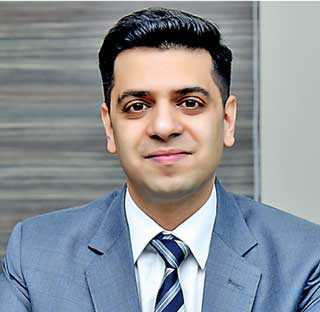 Nutanix Regional Director

Faiz Shakir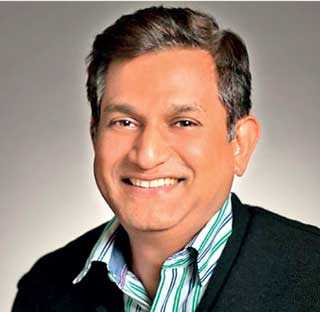 SAARC VP

Anantharaman Balakrishnan


According to the company it has now signed an agreement with a local distributor to offer Nutanix nationwide, has been awarded its first government contract and has confirmed that a number of the country's largest service providers are now Nutanix customers.

The Nutanix success in Sri Lanka follows a conscious decision by the enterprise cloud leader to target one of the most exciting countries in the region.

Sri Lanka is already on the road to digitalisation as the government begins implementing key programmes and legislative reforms to develop Sri Lanka's digital economy.

According to Digital Infrastructure and Information Technology Non-Cabinet Minister Ajith P. Perera – the government strategy includes a three-part framework: "digitisation of priority sectors in the economy, accelerating growth and improvement of digital sectors and building the required digital infrastructure."

International consultancy, McKinsey, is also upbeat. A recent study revealed digital capabilities represents the biggest opportunity for Sri Lanka, with the consultancy highlighting great opportunities for Sri Lankan companies to improve customer experience, make data-driven decisions, and automate both customer-facing and back-office activities as the route to accelerate digital maturity. The study suggests the proposed Digital Economy could expand Sri Lanka's GDP by one to three percent this year.

Speaking on the successes, Nutanix Regional Director Faiz Shakir said, "Nutanix is committed to investing in and helping develop Sri Lanka's digital economy. As the government and the country's businesses embrace digitalisation, we will be there to provide the next generation technology to help ensure Sri Lanka's future growth and success."

"Our new distribution agreement combines the scale, scope and presence of Eguardian with the innovation and simplicity of Nutanix," said Suresh de Silva, CEO at Eguardian, the first HCI partner for Nutanix in Sri Lanka. "Becoming a digital enterprise just got a whole lot easier. Sri Lankan businesses will now have access to the latest technologies at their fingertips and local information, expertise and access at their doorsteps – all from one trusted and reliable source."

"Digital economies will survive and thrive on the strength of their government, local and international business alliances and the technologies they embrace," said Dr. Manodha, Founder and MD of Intelligent Solutions and Consultancy Ltd. – a strategic consultant partner for Nutanix in Sri Lanka. "Nutanix has shown true leadership and a willingness to engage in all aspects of the local digital ecosystem to ensure that Sri Lanka has the most flexible foundation available as it embarks on its digital journey. I see Nutanix as a building block for a long term and lasting relationship built to energise and unleash the true potential of the country. A relationship that is forged in Sri Lanka for Sri Lanka."

The Nutanix success in Sri Lanka is part of a continuing expansion for Nutanix in South Asia and follows the recent signing of Balakrishnan as Vice President and Managing Director of Sales – SAARC, an expansion of its engineering and support operations and the opening of sales offices in the region.