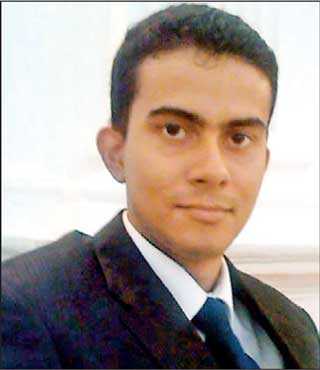 NITC 2020 Conference Chair and Computer Society Assistant Secretary Heshan Karunaratne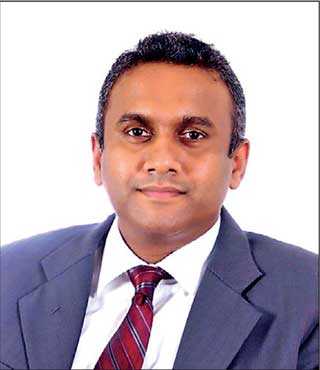 Computer Society of Sri Lanka President Prabath S. Wickramaratne
---
The 38th National Information Technology Conference (NITC), the country's flagship ICT event themed 'Towards a Sustainable Digital Sri Lanka' and organised by the Computer Society of Sri Lanka (CSSL),
will be held on 18 and 19 December for the 38th time and will be held as a Virtual (Online) Conference.

Prime Minister Mahinda Rajapaksa will attend the conference inauguration as the Chief Guest while Secretary to Ministry of Technology and ICTA Chairman Jayantha De Silva will be the Guest of Honour.

A fireside chat with the key industry stakeholders Education Ministry Secretary Prof. Kapila Perera, ICTA Chairman Jayanatha De Silva and Telecom Regulatory Commission Director General Oshada Senanayake on the theme 'Digital Sustainable Sri Lanka' moderated by Indika De Zoysa will be a key feature of the inauguration day.

NITC 2020 also features an annual colloquium track in which more than 15 papers shortlisted after an assiduous selection process will be presented by prominent local and international researchers on the third day of the conference.

Speaking ahead of the conference, Computer Society of Sri Lanka President Prabath Samindra Wickramaratne said: "Rapid digital transformation is a key need of any country to stay ahead in today's globally competitive world and Sri Lanka has to be more proactive in digital policy making, adaption and use of digital technologies on all spheres of the society. NITC 2020 will be an international platform to deliberate latest developments, trends, and challenges of the digital era, and thousands of ICT practitioners are expected to gather at the largest and longest running annual ICT conference in the country."

NITC Conference Chair Heshan Karunaratne said" "Amidst challenges due to the COVID-19 pandemic, we are proud to have the conference in the virtual format and wish to thank everyone who supported and encouraged us immensely to make this a success. The Virtual Conference will consist of several panel discussions and speeches by distinguished speakers discussing some of the key topics in Sri Lanka's digitalisation journey."

This year's version of the NITC will be focused on positioning Sri Lanka as a digitally sustainable nation. As new government of Sri Lanka strive for rapid digitalisation of the country NICT 2020 is held with the intention of creating a common platform for effective interaction among all stakeholders locally and internationally.

NITC 2020 has lined up more than 25 eminent international and local speakers under the themes Industry 4.0& IOT, Robotics, AI, Deep Learning and Digital Health, Towards USD 3 Billion Journey, Sustainable Digital Innovations, Digtial Payments and Digital Media.

The Conference is organised under the leadership of CSSL President Prabath Samindra Wickramaratne. The Conference Chair is Heshan Karunaratne while Professor Koliya Pulasinghe is spearheading the academic track and colloquium of the conference.

NITC 2019 will be supported by Presidential Secretariat and Information and Communication Technology Agency (ICTA) of Sri Lanka as the National Partner. This year's event would also not be possible if not for our dear sponsors. Huawei is the Diamond Sponsor and Sri Lanka Telecom and Mobitel are the joint Principal Sponsors. SLIIT, Bank of Ceylon and Dialog Axiata Digital Labs have also come on board as valuable sponsors for this conference.