Mitra Innovation announced the appointment of Chinthi Weerasinghe as its CEO for Mitra's Digital Business Unit, effective 1 February.

Chinthi has more than 20 years of experience in IT and joins Mitra after a successful career at Virtusa where she was the Vice President and Global Head of one of its larger solution practices. Chinthi has more than 16 years of sales and business development experience in high tech products and services, managing Fortune 500 clients such as Unitedhealth Group, CVS, JPMC, Prudential and Aetna.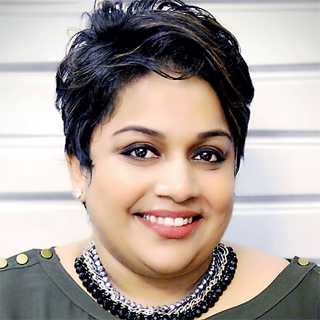 Mitra Digital Business CEO Chinthi Weerasinghe
She is a great advocate for diversity, and is the founding member and current President of Diversity Collective Lanka (DCLK) — a not-for-profit organisation focused on accelerating the gender diversity agenda within the ICT/BPM sectors.

Announcing Chinthi's appointment, Mitra Innovation's Founding CEO Ashok Suppiah issued the following statement: "In line with our vision for Mitra Digital, we are excited to announce that Chinthi has joined the Mitra Family as the CEO for Mitra Digital business. She is a recognised industry figure and a proven leader in the IT industry. Chinthi will leverage her global experience and skill set to guide Mitra Digital through its next phase of growth." Reflecting on her appointment, Chinthi said: "I feel honoured and excited to have been selected to lead this amazing organisation and aspire to spearhead the momentum of Mitra's Digital Business unit to new heights. The bar that I set for myself and my team has always been high, it is what has helped me reach this landmark in my career today, and I will work earnestly to reward their faith in me."

"As we embark on our journey to become a global leader in middleware implementation, we will be looking to brainstorm strong leadership to develop solutions and continue to grow the business. With Chinthi's experience, and with her team's unceasing commitment, we are confident Mitra Digital can grow in the next few years generating greater and bigger opportunities for Mitra," said Ashok.