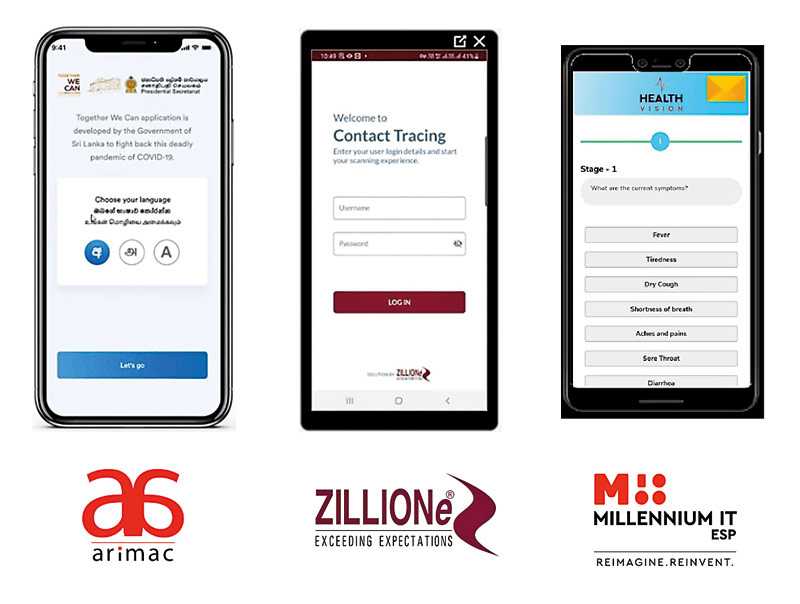 ---
Arimac, MillenniumIT ESP, and ZILLIONe showcase innovative technologies that will help the community respond, recover, and rebuild for a resilient future
---
Microsoft held a free digital-only event for business executives and Government officials in Sri Lanka to share how the Microsoft Partner Network has helped businesses adjust and solve the challenges of the COVID-19 pandemic.

"Our partner ecosystem is working hard to ensure that our customers can respond and recover from the impact the pandemic has had across business processes, industries and organisations in Sri Lanka," said Microsoft Sri Lanka and Maldives Country Manager Hasitha Abeywardena. "We have seen first-hand how they are equipping customers with the technology and tools to safeguard jobs, businesses and the community; and we are deeply appreciative of their heroic work. Their commitment to enabling the recovery of Sri Lanka, along with our resources and expertise to help them achieve their goals validates our mission to empower every person and every organisation in Sri Lanka to achieve more."

With workplaces pivoting to work-from-home arrangements to keep their employees safe, a significant number of businesses continue to function as normal due to the economic costs associated with shutting down business. Innovations built by Arimac, MillenniumIT ESP, and ZILLIONe seek to help businesses adhere to government regulations and mitigate the spread of COVID-19 within their premises.

"I am so proud to see how our partners in Sri Lanka are striving to protect the health and well-being of the communities in which we operate. This growth mindset will transform our country's industries and enable digital transformation across the market, and has the potential to help beyond the pandemic," continued Abeywardena.


CovidTrace

To scale up the ability to use contact tracing to track and fight COVID-19 outbreaks, Arimac introduced a privacy-safe mobile contact tracing app leveraging Bluetooth Low Energy (BLE) and Azure Cloud Services. The app allows for organisations to take preventive measures to minimise the spread of COVID-19 by assigning authorised employees to trace primary, secondary, and tertiary contacts of newly identified cases via the app with minimal input required from the user in a user-friendly customer journey.

CovidTrace regularly scans for nearby devices using BLE signals to track the spread of infection without compromising location privacy. When it establishes a Bluetooth connection with a nearby device, the app will start exchanging data, record, and securely store the temporary ID of the nearby phone together with the Received Signal Strength Indicator (RSSI), which measures the signal strength to determine the proximity between the two devices and time stamp.


ZILLIONe contact tracing mobile application

Similarly, ZILLIONe showcased a mobile contact tracing app leveraging Quick Response (QR) codes and Azure Cloud Services. Each time a QR code is scanned, the app enters the location in a log and adds a timestamp. A moderator/representative will scan the employee ID at the entrance of each visit within the office premises. And in the event an outbreak within the company, they can easily identify the associates of the infected person and take the necessary steps to minimise the spread.


HealthVision

At the event, powered by Azure cloud services MillenniumIT ESP showcased HealthVision—a web-enabled, mobile responsive remote patient monitoring platform for medical personnel and caregivers. This latest solution enables healthcare providers to connect with their patients from a remote location, record their details regarding health and safety risks through guided questionnaires, capturing of their expressions and symptoms through video and voice facility, medical history, etc. and enables continuous communication on a daily basis to ascertain the status of their patients' health. The solution is been used as a remote patient monitoring and a teletherapy application by some of the leading health care institutes in the country.