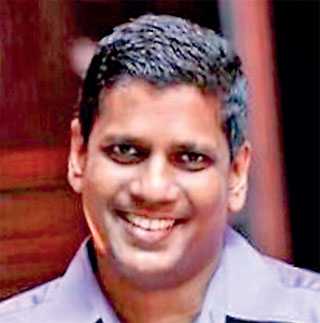 Asela Seneviratne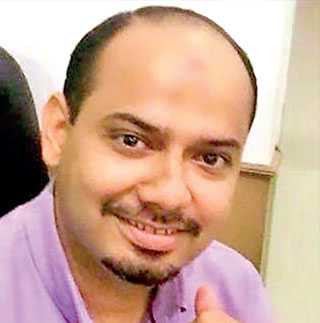 Asghar Reza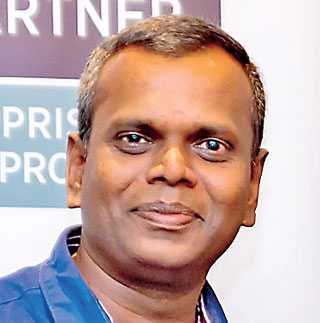 Devendra Manuvel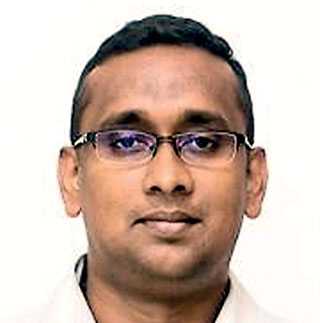 Dr. Harshana De Silva
---
Empowering distributed workforce with best-in-class solutions
---
Companies that opt to empower their workforces with the best-in-class work-from-home solutions today will be the ones that will conquer the market tomorrow, Asgar Reza, VMware Regional Sales Manager Digital Workspace, Nascent Markets and Vietnam said during a webinar organised by KBSL Information Technologies on intelligence-driven virtual workspace platforms.

"Multiple studies across the world have made it abundantly clear that remote working has resulted in enhanced and better efficiency in companies across the world. This is now a fact. In this context, all companies must come to terms with the fact that remote working is here to stay and will persist even after the end of the current pandemic. So, if you want your business to be future-ready, you must continue to invest in technologies that will empower your distributed workforce," Reza said, sharing his insights on how technology will empower businesses in the years to come.

"Before the global pandemic crippled businesses across the world, only 20% of the global workforce worked remotely. The outbreak of COVID-19 increased it dramatically to 60% and it is expected to remain at 40% even after the pandemic. Therefore, adaptation of technology to enable and empower remote workforce remains vital to the success of any company in the future," he explained.

According to him, an efficient distributed workforce should have three major components. "A distributed workforce should be enabled and empowered physically, technologically and culturally. The most important aspect of all is the technological empowerment, which is central to the success of your distributed workforce. This includes better employee engagement, improved IT modernisation and zero-trust security solutions," Reza said adding that VMware Workspace ONE is a solution that encapsulates it all.

"Workspace ONE allows companies to maximise employee engagement and productivity by empowering workers with a personalised experience and Day One access to any app on any device. This also allows a business to drastically improve experiences and tasks that were previously costly, time consuming, and resource intensive. With Workspace ONE, businesses can enrol a new employee with all apps and devices in under an hour without unwanted help desk calls.

Another important aspect is that it enforces access and data policies across all apps, devices, and locations in one place. Employees don't have to worry about their privacy when accessing the network through their own devices as their personal data will remain secure. Its risk analytics capabilities and one-touch, single sign on nature and multiple deployment support give a smooth experience to the user. It also enables push notifications to individual users allowing the company to send important messages to its employees even when the employee is not checking their emails.

Joining the webinar KBSL Information Technologies Data Center Solutions Manager Dr. Harshana De Silva said, KBSL as a long-standing strategic partner of VMware has successfully implemented Digital Workspace Solutions offered by VMware in several large-scale companies. "These include deployments in banking and finance, enterprise and aviation sectors with a very large user base. We are also in the process of conducting proof of concept projects at several other institutions with diverse needs. In the world of digital workspace, your success or failure hinges on how you cater to the dynamic and fast-changing needs of your customers. We are proud to say that KBSL is the number one player in this space with unrivalled expertise and a team that is geared to deliver the best."

VMware Sri Lanka and Maldives Country Manager Devendra Manuvel appreciated KBSL's commitment as a trusted strategic partner of his company. "We have worked with over 2,000 partners across the globe and KBSL holds a unique place in our portfolio. KBSL started working with VMware even before the latter set up the operation in Sri Lanka and this speaks volumes of the long-standing relationship between the two entities. KBSL Information Technologies Chief Delivery Officer Asela Seneviratne joined the discussion and shared his insights on the importance of maintaining a heightened emphasis on delivering a secure, flexible and scalable digital workspace that supports secure access to mission critical apps and data.

KBSL is one of the leading Information/Systems Integrators of ICT solutions for Enterprises in Sri Lanka and in the region. The company was founded in 1987, as a fully owned subsidiary of the largest conglomerate in Sri Lanka, the John Keells Holdings. In April 2008, John Keells Holdings divested the shares of KBSL to Co Serv.

KBSL first commenced its operations as an IBM business partner and has grown over the years to be one of the leading Information/Systems Integrator in Sri Lanka. At the heart of its success is the company's sustained culture of innovation and a highly committed team that nurtures technical competence, versatility, business acumen and a strong value system.