From left: Lanka Clear Ltd General Manager/CEO Channa de Silva, Central Bank of Sri Lanka Director -Payments and Settlements Dharmasri Kumaratunge, LOLC Group CIO and LOLC Technologies Ltd MD/CEO Conrad Dias Sanasa Development Bank PLC CEO Thilak Piyadigama and Ernst & Young Partner Advisory Services Arjuna Herath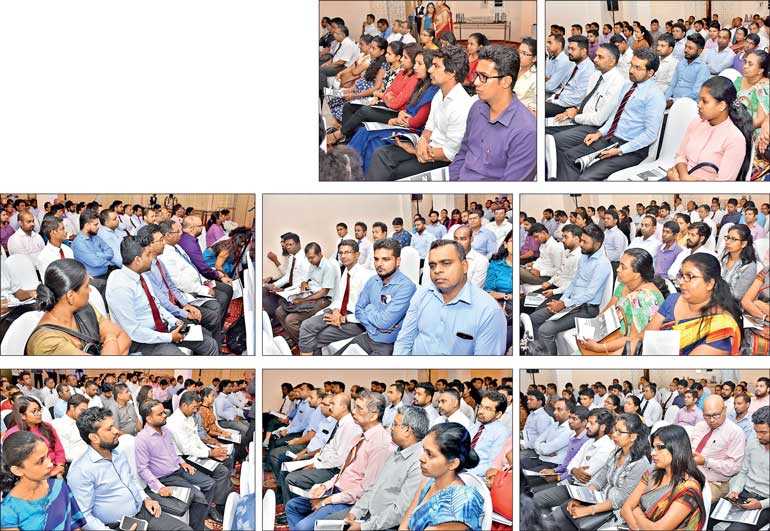 Biometrics, disruption, proximity services and rapid growth seen as game-changers to markets
By Divya Thotawatte

An industry expert last week shed light on six key business trends which have emerged as disruptive technologies transforming the market today, in a bid to help financial professionals get ahead of the game.

Delivering a speech at a seminar titled 'Disruptive Technologies at the Heart of Business Process Elimination', LankaClear CEO and General Manager Channa De Silva elaborated on six key trends that have recently transformed business and the market globally. The seminar which was jointly organised by Accounting Technicians Sri Lanka (AAT) and LankaClear Ltd. was held with the objective of educating financial professionals on payment technology innovations. According to De Silva, business offered as services, unprecedented growth, proximity based services, use of bio metrics, elimination due to disruption and millennial impact are disruptive trends that the business world will have to deal with in the market today.

He said that the first trend is where businesses are offered as a service. Companies like PickMe, Uber Eats, Upwork and Airbnb are a few examples of this type of business. "The common thing that all these guys have; Pickme doesn't own any of the vehicles that they lend, Uber Eats doesn't own any of the bikes or the riders and, Upwork doesn't employ any of the employees that they lend, it's all freelancers, Airbnb doesn't own a single asset that they provide," he explained. These businesses are extremely successful with more than three billion users connected via their smartphones and, that is the potential of business as a service, he said.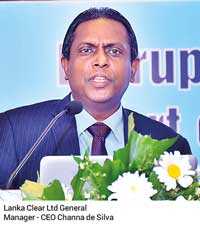 Unprecedented growth is the second key trend and De Silva explained its process with a few prominent examples. He said that the telephone, since its inception, took 75 years to reach 50 million users and Facebook took only two years to do so. But Angry Birds game took only 35 days to acquire 50 million users while Pokémon Go took only 19 days to do the same.

"That's the unprecedented growth we're talking about. As accountants how do you value these businesses? How do you respond to these, cater to the customers who are expecting 75 years to come down to 19 days service and are you able to respond? The goal posts are changing, the game is changing, and it is necessary that we are ready for the change," he urged.

Proximity based services, being the third trend is where the business and service is offered according to the proximity of its users. A good example for this kind of business is the Wi-Fi.

"Imagine if you are walking down the road, past Coffee Bean and Tea Leaf you get a message asking you to come and have a cup of coffee free of charge. When you're nearby you're being invited and therefore, the likelihood of you going and having a cup of coffee is very high. Imagine you walking past Odel and you get a message saying there is a 50% discounts taking place, then, you will very likely go and check it out. That is enabled through proximity based technologies. The technology is there."

The fourth major trend is the use of bio metrics. It makes financial transactions and other day-to-day activities more convenient to suit the busy lifestyles of the people today. De Silva stressed on the importance for a business and its services to be simple and convenient in order to attract users while ensuring seamless security at the same time. He noted that bio metrics was the ultimate solution which is authenticated and able to meet all needs.

The fifth trend is the elimination which comes from disruption, which De Silva sees as the impact of all the aforementioned innovative business trends. Prior to Uber entering the San Francisco market, the entire taxi market was worth $ 140 million. In 2015, a couple of years into operation, Uber alone made more than $ 500 million.

"They more than tripled the market size without owning a single vehicle. Prior to that, yellow cabs were unbeatable, but in 2015, they filed for bankruptcy, because they couldn't compete with Uber," he explained highlighting the potential of disruptive businesses and their ability to eliminate traditional businesses and trends from the market.

The millennial impact is the final trend and it is also a very critical factor. He said that 75% of the workforce will be millennials by 2030, with more than 50% of the millennials using non-traditional apps like PayPal and others for all their transactions. He said that by 2025, there would be two billion people who will experience their first banking experience using their smartphones, and 80% of them will never visit a bank branch.

He stressed that all traditional businesses will be subjected to the implications of these disruptive technologies and that financial professionals should be able to improve their skills while being updated on these technologies in order to be competent in the market.

Pix by Indraratne Balasuriya