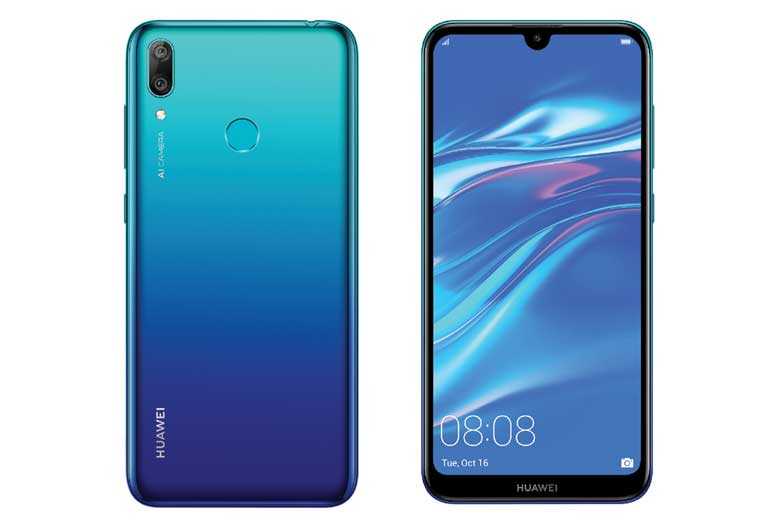 Huawei Y7 Pro
Innovative smartphone manufacturer Huawei has just launched the new Huawei Y7 Pro (64GB edition), expanding its Y series smartphone range. Coming with the astonishing 16MP Selfie Superstar front camera, both the Huawei Y7 Pro models feature stunningly beautiful effects to deliver you with the best selfies.

Combined with the spectacular FullView Display, the Huawei Y7 Pro comes with 64GB ROM Edition and 32GB Edition. The 64GB edition Y7 Pro is installed with an advance Fingerprint Sensor, and both the Huawei Y7 Pro is a delightful experience as well as the best smartphone choice for an affordable price. While both the Y7 Pro features the Qualcomm Snapdragon 450 system-on-chip and 3GB of RAM, it also packs a massive 4,000mAh battery and a 6.26-inch 1520×720 display (19:9 aspect ratio).

The main game changer and revolutionary addition to the Huawei Y7 Pro, the 16MP front selfie superstar camera, can create beautiful selfies even in low-light or backlighting conditions. With its superior technology, portraits are enhanced with soft lighting, stage lighting, butterfly lighting and more with the beauty algorithm to produce studio-quality portraits. The 16MP front camera features automatic retouching to deliver perfect photos, which eases your selfie photographing experience as there is no additional editing required.

The Selfie Superstar camera performs remarkably in all lighting conditions while the end results are of significantly better quality as there is minimal noise surrounding the image with enhanced details.

Adding more enthusiastic features, the new Huawei Y7 Pro is revolutionised with 3GB RAM and 32GB Internal memory and 64GB for the finger print version, the efficient and intelligent Qualcomm 450 Octacore chipset2 with 3 GB RAM delivers a smooth experience while you are running multiple apps. Both The HUAWEI Y7 Pro supports up to 512 GB MicroSD card to store whatever you need without deleting initially stored files.

The wide 6.26" FullView display that the Y7 Pro brings provides a clear and broader view for a better mobile experience. The 1520 x 720 HD+ IPS screen reveals greater saturation, more clarity and natural colours from any viewing angle, allowing a more colourful and hue-filled mobile experience,

The recently installed fingerprint sensor of the Huawei Y7 Pro 64GB version is a pleasure to customers which allows easier access, timekeeping and reliability. This was installed as an extra protective measure which provides dual security matrix to enhance the privacy of the users. Introduced in the enticing colour of Aurora Blue, the elegant and simple design of Huawei Y7 Pro reveals its beauty to the world. The curved rear cover with polished ceramic-like texture and smooth touch gives you a unique and comfortable feeling in your hand.

Huawei welcomes all enthusiasts across Sri Lanka to experience this phenomenal introduction to its array of superior smartphones at all Huawei experience centres, Sri Lanka's leading smartphone marketer, Singer Sri Lanka PLC outlets, Authorised Dealers and selected Dialog and Mobitel outlets. The Huawei Y7 Pro 64GB edition is currently available for the price of Rs. 28,999.