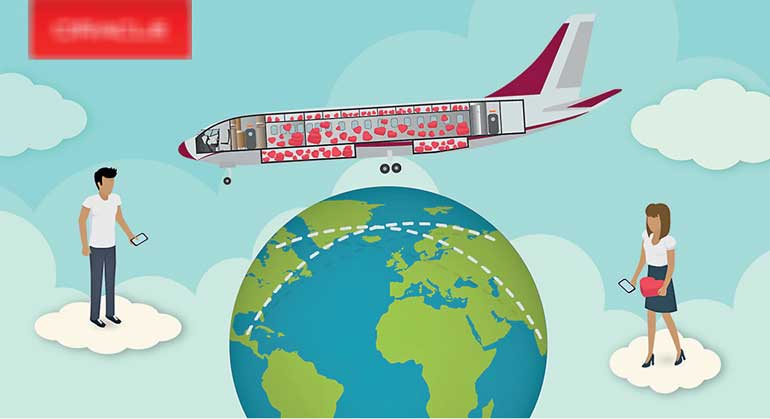 By Francois Lancon

With the holidays just behind us and the Lunar New Year fast approaching, APAC families living in different places are preparing to share holiday cheer with their loved ones by sending hard-earned money home to support their families. Some of the region's highest remittance rates are often seen around festive events such as Christmas, Lunar New Year and Eid – but what about ecommerce?

By and large, the APAC consumers who are most likely to send and receive remittances aren't frequent online shoppers. In some APAC countries such as Philippines and Indonesia, for example, ecommerce growth has long been held back by fulfilment challenges like poor road links and inter-island delivery; leading to shipping delays and unsatisfied customers. Indeed, despite APAC's explosive ecommerce growth in the past half-decade, people in many parts of the region are still wary of online shopping. They fear that packages won't arrive on time, that customer service won't be available in their local language, or that items' quality can't be assured.

To reach this rising class of cross-border shoppers who want a hassle-free way to send gifts home during the holidays, and all year round, ecommerce businesses must improve their fulfilment capabilities in developing markets – and cloud technology is the best way to do it.

Cloud-based supply chain management applications enable ecommerce businesses to connect disparate links in the supply chain and keep everything running smoothly. For consumers, that means product availability updates in real-time so that what they see on the website matches what's in the warehouse; quality checks at more points along the supply chain so that customers won't open their parcel and find damaged goods; and integrated systems so everything arrives when it's supposed to, and customers are immediately alerted to potential delays.

For example, Puninar Logistics, one of the largest integrated logistics service and solution providers in Indonesia, used a transportation management cloud solution to increase its on-time delivery rates by 15% – a huge challenge in a market known for heavy traffic and congestion. It's a similar story in Pakistan, where this year alone the number of online transactions processed has increased three-folds. Emerging ecommerce marketplace Goto.com.pk is now better positioned to scale up and meet rising customer demands, thanks to cloud solutions that help improve their business efficiencies, streamline inventory management and provide an enhanced shopping experience to its customers.

With cloud technology underpinning the supply chain, cross-border gift giving can become as frictionless as money transfers. Indeed, when 90% of Chinese, 84% of Indians and 81 percent of Singaporeans said they buy more from organisations that make interactions easy, APACe-tailers have a world of motivation to provide a rapid and convenient online shopping experience – and to ask what's coming next.

The future of ecommerce will depend on AI technologies, which are already making online shopping more easy and enjoyable for customers. Online shoppers can use AI-driven visual search tools to take a picture of a product they like and find something similar online; sit back and let machine learning deliver a personalised experience based on past purchases; and ask virtual shopping assistants for instant help with sizing or shipping questions.

Behind the scenes, cloud is also bolstering ecommerce logistics; to ensure purchases reach shoppers and their loved ones on time and at the right price. Real-time pricing through AI solutions allows logistics companies to control costs with finesse and deliver better service, while real-time inventory enabled through cloud is also helping minimise risks and optimise costs to better ensure that purchases arrive on schedule.

APAC's ecommerce market will be worth an estimated $ 3 trillion by 2021. This phenomenal growth will no doubt be built on a foundation of supply chain management technologies, based in the cloud, that ensure the benefits of online retail reach consumers in all parts of the region. Businesses can do their part to support the development of APAC ecommerce by exploring new cloud solutions that link up the supply chain better than ever before, and give families across the region more ways to show their love and care from afar.
(The writer is Senior Vice President of Oracle APAC.)