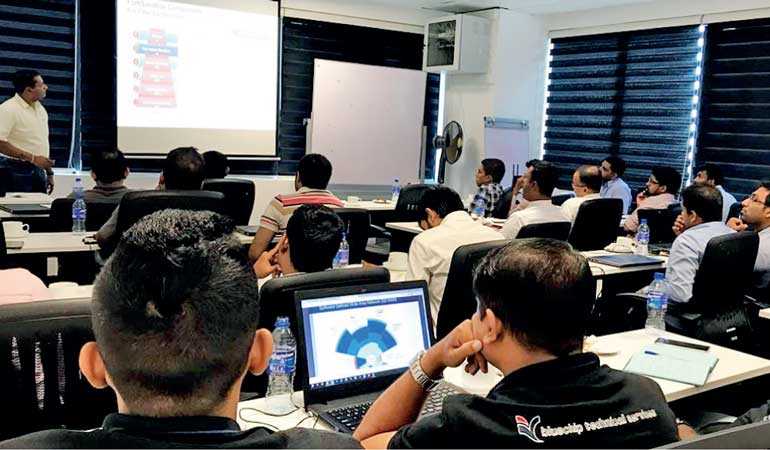 Fortinet, a global leader in broad, integrated and automated cybersecurity solutions conducted in-depth training sessions for partners recently in Colombo to hone their skills with the latest Fortinet technologies.

The cyber threat landscape is becoming ever more complex. Even as certain attack vectors are secured, cybercriminals find new ways to enter the network. Organisations may remain unsure as to whether their network is secure enough to support their digital transformation business initiatives.

The hands-on sessions conducted by Fortinet's technology experts trained over 25 partners on The Security Fabric solutions they can offer to customers:

Adaptive Security − Configure and re-configure the Security Fabric to meet changing customer cybersecurity challenges and business requirements.

Single Platform −Deploy products and solutions that talk to each other using a common language and OS, that can openly interact with third-party products and solutions.Unified Visibility and Control − Provide a single control console to view and manage all essential cybersecurity incidents and functions.

Borderless Security − Deploy security at scale, starting from single-premise small businesses to dispersed multi-branch global multinationals and across the entire enterprise digital attack surface, including complex, multi-cloud environments.

Developmental Headroom − Provide scalability to keep pace with escalating performance demands and new cybersecurity technologies.

While other security vendors often deliver solutions that operate as closed systems, or are just point products that secure a single layer of the attack surface, leaving gaps in coverage,

Fortinet takes a pioneering approach to cybersecurity with the Fortinet Security Fabric, which includes integration of various Fortinet security products to address today's advanced threats.

All these components are automated and work as a single, cohesive system that keep pace with the changing and fast-moving threat landscape.