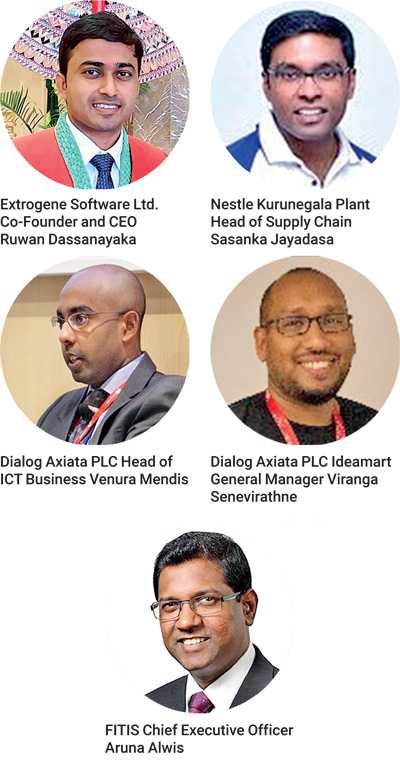 In the era of digital platforms that connect producers and consumers online, facilitating commercial interactions, it is imperative to understand that today, the community itself is an essential element of the digital platform and that either of its inexistence would seem a paradox.

FITIS as an apex body of the ICT industry in Sri Lanka, is a key catalyst to encourage private and public sector and citizens of Sri Lanka to embrace digitalisation and to play a leading role in driving digital transformation in Sri Lanka supporting the growth of a digital economy.

FITIS aims to create awareness amongst Sri Lankans on using platforms to unlock new revenue opportunities and address business challenges cost effectively. This includes novel business models, building ecosystems, increasing business, and engineering efficiency and driving innovation. Dialog Enterprise has joined hands with FITIS as an event partner to understand strategies and how to harness the power of digital platforms for your business, to interact with the Sri Lankan ICT fraternity on this business subject.

Creating a digital platform for your organisation will provide you with a competitive advantage by ensuring you service your niche and scale in delivering solutions to a wider market though effectively engaging a wider ecosystem. A successful digital platform facilitates exchanges of goods, services, or information while also leveraging the community itself to provide enhanced value to everyone within the ecosystem.

Speakers of the FITIS virtual conference are experts of local and regional repute: Extrogene Software Ltd. Co-Founder and CEO Ruwan Dassanayaka, Nestle Kurunegala Plant Head of Supply Chain Sasanka Jayadasa, Dialog Axiata PLC Head of ICT Business Venura Mendis, Dialog Axiata PLC Ideamart General Manager Viranga Senevirathne, and FITIS Chief Executive Officer Aruna Alwis.

The event is scheduled to be held on Friday 11 December from 4 p.m. to 5:30 p.m. Sri Lanka/India time. Personalised invitations will be sent directly by FITIS Secretariat. If CXO level readers are interested in joining the webinar, please email to crisle@fitis.lk or call on 0774166410.