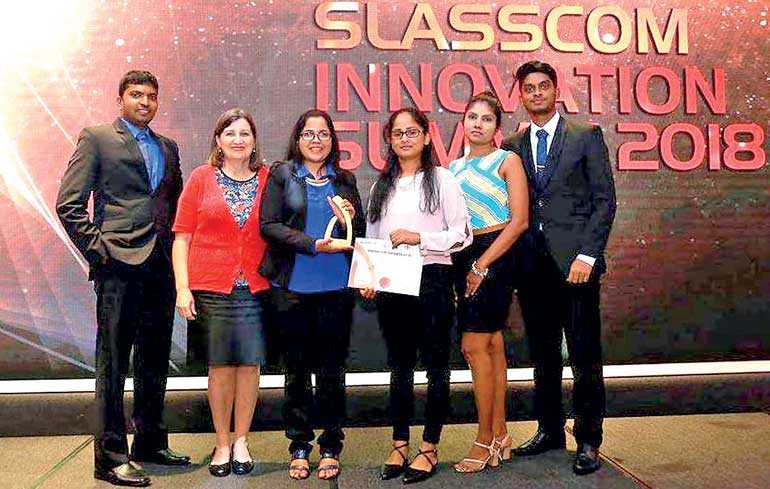 Embla Software Innovation Ltd. bagged the award for 'Best Innovation in Internal Process' category at SLASSCOM Innovation Summit and Awards 2018. Embla Software Innovation has made a commitment focusing on quality for many years and finally it has paid off, says Embla Chairman Stein Haaland. The IT industry in Sri Lanka has to gear up for innovation and expand the value chain in order to stay in the game as there are so many brilliant global players coming into the software development service.

Eastern Europe, East Asia and some of the African countries have taken over in the national outsourcing association (UK) ranking. We cannot just let this happen without a fight. Embla has innovated the process giving customer value, focus and retention. One challenge with the IT-industry is the amount of small and medium size companies. We need lesser but larger companies, and lack of proper innovation and science centres, as we see in other countries is staggering.

It was a long journey to get where we are today. Lots of efforts, criticism resistances, and obstacles were met on our way. Getting customers aligned to a process is always a challenge. The reward when succeeding cannot be described in words. Whilst with matured teams and educated product owners with several internal and external awareness sessions, we were able to set the baseline. Team building events and workshops facilitated good understanding and trust between cross cultural teams, where they work together to bring new ideas and solutions. Embla has been in the forefront of receiving many awards through the years at NBQSA. Continuous learning, empowerment, transforming agile into a quality system and working with our partners to give them value every day has brought us success. Embla will continue to innovate and grow together with the IT-industry in Sri Lanka to bring a better life to more people.