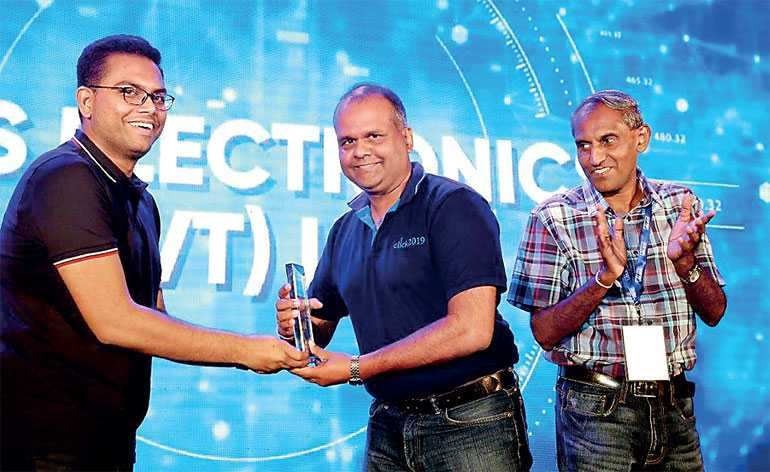 DMS Award for Micro Focus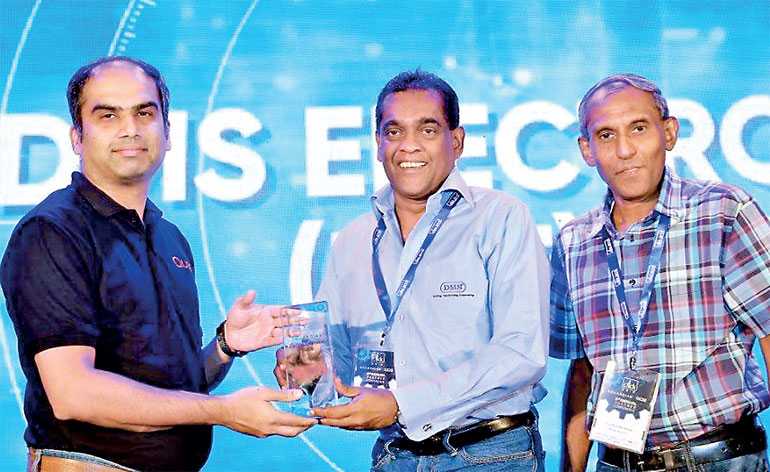 DMS Award for Quest
---
DMS Electronics, (DMSE) one of Sri Lanka's most respected IT System Integrators, clinched two coveted Principal Awards for Quest and Micro Focus business at Click '2019 – the annual partner event hosted by value added distributor EGuardian at the Jetwing Blue .

"As the longest standing System Integrator in Sri Lanka today, we are constantly evolving to deliver state of the art solutions to our customers," DMS Electronics Director/General Manager for the Infrastructure Software and Networking Division Chandana Weerasinghe said. "Quest and Micro Focus are relatively new additions to our solutions portfolio and we are happy to gain this early recognition."

"Quest has a plethora of solutions that simplify IT management in today's complex world," Senior Manager responsible for DMSE's Infrastructure Software business Peter Peiris said.

"These solutions cover areas like Database Management, Data protection, Hybrid Active Directory Security, Microsoft Migration and Consolidation, Performance Monitoring and End Point Management." Peiris revealed that Quest's Database Management toolkit Toad has been particularly popular among Sri Lankan customers to manage large databases like Oracle.

Micro Focus is one of the largest pure-play software companies in the world, focused from the ground up on building, selling, and supporting software. Micro Focus has solutions across areas like Analytics and Big Data, Application Development / Test / Delivery, IT operations management, Security and more. "We have been able to use Micro Focus Solutions and also integrate them with our other product offerings in designing security solutions for our mission critical customers especially in the Banking and Finance sectors," Senior Manager responsible for DMSE's Networking and Security Business Jayantha Weerakoon said.

While consolidating with its traditional technology partners like HP, Aruba, Microsoft, VMWare and Citrix, DMSE will continue to value add its offerings with partners like Quest and Micro Focus in addressing the Digital Transformational needs of its large customer base.