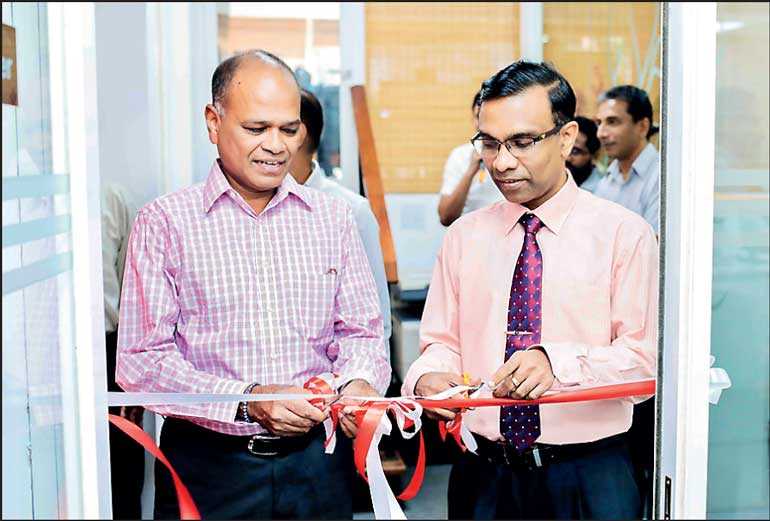 Creative Software Director Sajith Peiris and UCSC Director Prof K P Hewagamage cutting the ribbon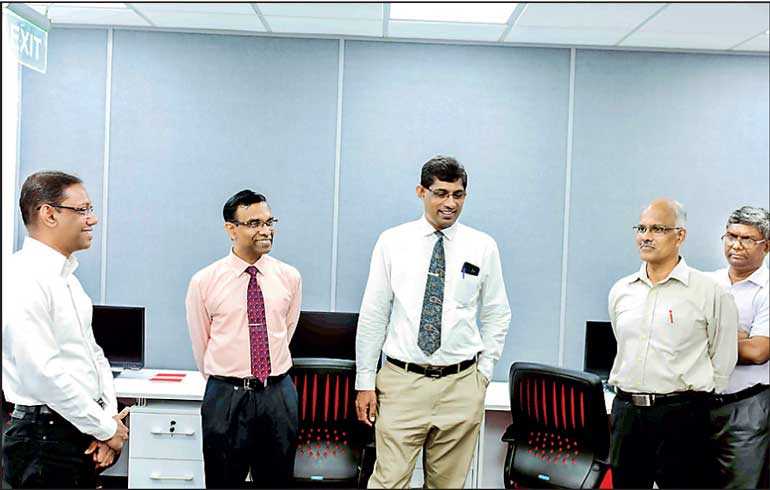 Creative Software Director Sushena Ranatunga at the new research lab with UCSC Director Prof K P Hewagamage and the staff of University of Colombo
---
With the goal of promoting research among university students, Creative Software has joined hands with the University of Colombo School of Computing, to establish a research lab at Creative Software´s development centre in Colombo. At the lab, students can work on research ideas based on industry requirements with the help of Creative Software employees.

On 28 February, the research lab was ceremoniously declared open. The lab consists of 10 workstations with high speed internet connections and a meeting room where students, lecturers and staff of Creative can collaborate with the researchers, discuss ideas, and build prototypes that could become real-life products.

The research lab is the brainchild of Creative Software Director Sushena Ranatunga and UCSC Director Professor K.P. Hewagamage. It would not have been possible to realise without the keen support from the staff at UCSC and Creative Software, especially Dr. Kasun De Soyza and Dr. Chamith Keppetiyagama of the UCSC lecturer panel.

As a forerunner in Sri Lanka's IT industry, Creative Software feels a responsibility to contribute to enhancing today's youth by improving their knowledge, skills, and professionalism. The research lab is one of many initiatives undertaken. Creative Software also provides a large number of internships, sponsors symposiums, and assists with various skill development initiatives for today's undergraduates.