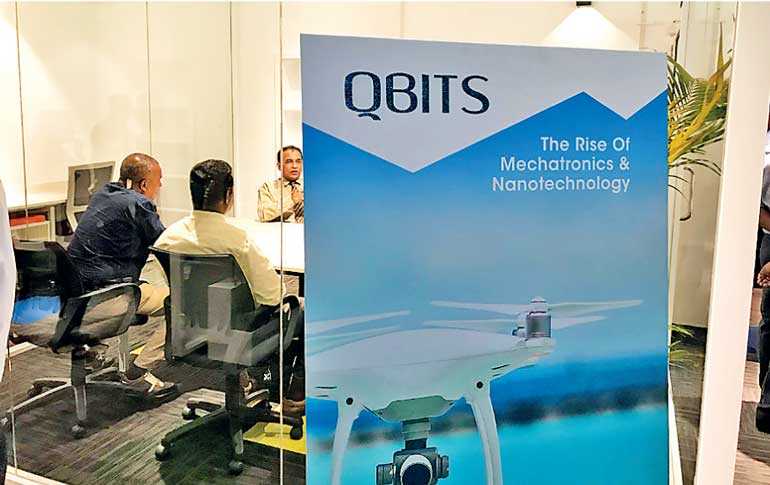 An advanced research and innovation lab pioneered by CodeGen International Ltd., in collaboration with the University of Peradeniya was launched on 8 June, at the University of Peradeniya. A second of its kind, the QBITS Innovation Lab was declared open by Professor Upul B. Dissanayake, Vice Chancellor, University of Peradeniya and Dr. Harsha Subasinghe, Chief Executive Officer, CodeGen International, followed by project demonstrations based on Artificial Intelligence (AI), Nanotechnology and other advanced technologies.

QBITS is an industry academia initiated to provide state of the art research and development environments, where the students are guided to build solutions that address real world problems, by harnessing cutting edge technologies of the future. Projects will be selected based on relevance to the industry, its lifecycle and the industry needs, jointly supervised by the University Professors and CodeGen's core team headed by Dr. Subasinghe, where all projects are fully funded by CodeGen.

All research assignments that are initiated at the QBITS Lab, are products built on advanced algorithms developed by applying Deep Learning models, Autonomous technologies and advanced product engineering collaborations. The current facility gives opportunities for students to build extraordinary innovations, from Supercapacitors that are in high demand globally, high performance Bromine Floor Battery technology, Transparent Super Hydrophobic Glass prototyping, advanced Drone technology platform with stabilisation and intelligent navigation capabilities and Automation coupled with vision-based algorithms for food and related-industry applications.

"What we innovate today at QBITS labs, will significantly transform and facilitate many spheres of the consumer life. It's not about how much of profit you make, but the value of your innovation or the company that matters, and this is why we should continuously design solutions and products where the IPR is of very high commercial value. How we harness these technologies, and the day we decide to take risks as a nation, will be our strength in an era where the technological landscape can shift overnight in real-time," stated CodeGen International Ltd. Chief Executive Officer Dr. Harsha Subasinghe.

"Venturing out into Public-Private Partnership with industry experts, is the only way to ensure that the higher education sector in Sri Lanka contributes to the National Development in a substantial way. QBITS Innovation Lab at the University of Peradeniya, launched in collaboration with CodeGen, will revitalise Sri Lanka's higher education system, at a juncture where industry expertise is required to test practicality as well as marketability of the innovation. In the long run, this too will assist Universities to enhance its accreditation globally," states University of Peradeniya Vice Chancellor Professor Upul B. Dissanayake.

CodeGen is a technology powerhouse for multidisciplinary expertise in the global arena; from travel to automobile, agriculture, transportation and education, the company facilitates the growth and development of over 500 employees and many more, via collaborative partnerships with the local universities of Sri Lanka, for a tomorrow that is inclusive to everyone alike.