From left: Sophos SE Manager Santhosh Varkey and Senior Manager – Pre-Sales Chathuranga Jayaweera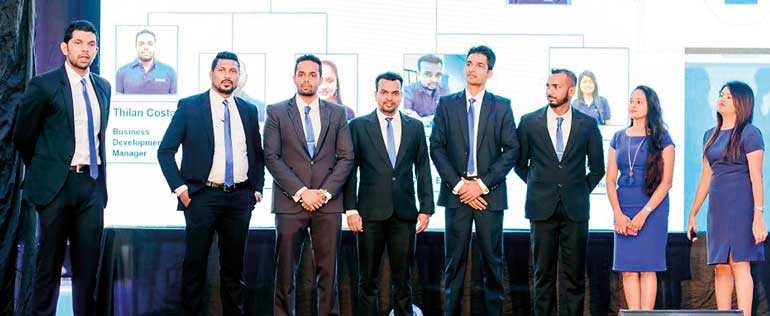 Avian Technologies Sales Manager – Channels Ryan Kern with Sales Team

Avian Technologies Sales Manager – Channels Ryan Kern with Sophos technical support team
---
'See The Future' event showcases next generation cyber security products
Avian Technologies Ltd., a leading provider of total IT solutions, recently hosted a 'Sophos – See The Future' event at the Galle Face Hotel showcasing Sophos' products and solutions that are both innovative and fundamentally important to increase the levels of cyber security protection within organisations of all sizes across the country.

The event was attended by chief information officers, IT managers and administrators from leading Sri Lankan organisations.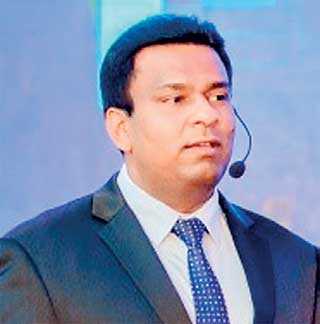 Sophos Sri Lanka and Maldives Regional Head Prasad Wijesuriya
Sophos is a leader in next-generation endpoint and network security. As the pioneer of synchronised security, Sophos develops its innovative portfolio of endpoint, network, encryption, web, email and mobile security solutions to work better together. More than 100 million users in 150 countries rely on Sophos solutions as the best protection against sophisticated threats and data loss. Sophos products are exclusively available through a global channel of more than 39,000 registered partners. Sophos is headquartered in Oxford, UK and is publicly traded on the London Stock Exchange under the symbol 'SOPH'.

"Our team offers a combination of managerial, technical and creative talent that enables us to generate highly evolved, customer centric solutions and services. As the Sophos distributer in Sri Lanka and Maldives, we are able to offer our customers solutions that offer optimal protection against an evolving threat landscape," stated Avian Group of companies Director Buddhika Liyanage, delivering the welcome speech.

Presenting the Sophos story, Sophos, Sri Lanka and Maldives Regional Head Prasad Wijesuriya described the company's solutions, background and strengths as a leading multinational company in the global cybersecurity sector. Sophos South India, Sri Lanka and Maldives Manager – Sales Engineering Santhosh Varkey, and Senior Manager – Pre-Sales Chathuranga Jayaweera followed and gave attendees an insight into the unique features of Sophos endpoint and firewall technologies as well as solutions including Sophos Central, Server Protection and Threat Intelligence Analysis.

Addressing the gathering, Avian Technologies Sales Manager – Channels Ryan Kern introduced the sales and technical team who drives the Sophos business at Avian Technologies. "In the 12 years since our inception, we've been able to prove our mettle and become a force to be reckoned with in the cyber security solutions space in Sri Lanka. We are delighted to be able to provide our customers with award winning and unified IT solutions such as Sophos. One of our core competencies is the ability to provide an exceptional 24x7 technical support through a team of certified engineers. As a result, we are well-equipped to help our customers remain protected from advanced cyber threats." Avian technologies has gained a significant presence in the IT industry by providing solutions to the corporate, public and retail sectors. The team is well known across Sri Lanka for providing an unmatched level of service excellence characterised by attention to detail.

"Our success was built upon a platform of expertise, inventiveness and integrity. We will continue to pursue excellence in our core competencies and build value for all our stakeholders, including business partners such as Sophos, employees and customers," commented Avian Group of companies Director Ranil Francisco.

Avian Technologies enjoys an island-wide presence. The company's characteristic innovative and robust IT solutions continue to appeal to a well-informed customer base.