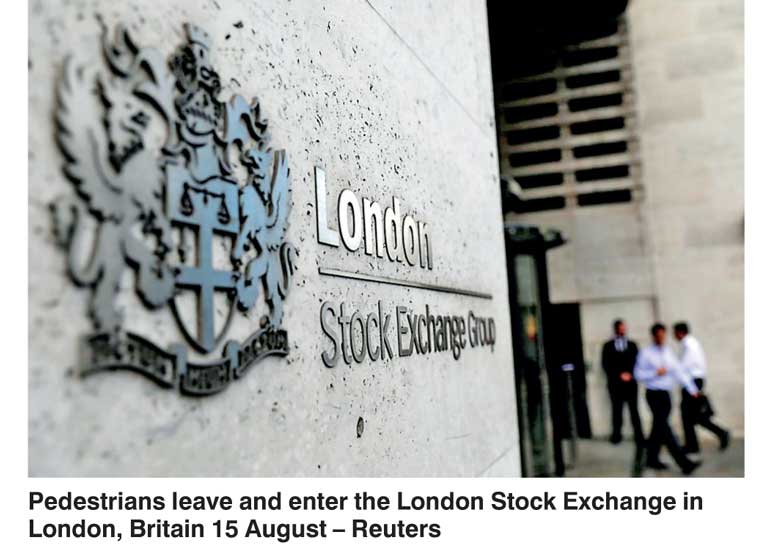 London (Reuters): Rising expectations the U.S. Federal Reserve will raise interest rates for the third time this year lifted the dollar on Wednesday and share prices rose as President Donald Trump's administration prepared to outline a new tax plan.

The dollar touched a one-month high against a basket of currencies and interest rate-sensitive two-year U.S. Treasury yields hit their highest since 2008 after Fed Chair Janet Yellen said on Tuesday it would be "imprudent" to keep rates on hold until U.S. inflation hit 2%.

Ten-year yields rose a hefty five basis points to 2.28%, also pushed higher by the prospect of tax cuts that could increase federal borrowing, analysts said.

Markets are pricing in a 76% chance the Fed will raise borrowing costs in December. Several other senior Fed officials are scheduled to speak on Wednesday.

"Yellen's comments gave more certainty about another rate hike by the end of the year," said DZ Bank rates strategist Daniel Lenz.

"Further details of Trump's tax plans and whether this proceeds smoothly will be of interest – it should be a boost to the economy and mean a generally higher bond yield environment."

On the eve of its unveiling, Trump said lawmakers should expect a "very, very powerful document" that would cut taxes "tremendously" for the middle class.

If passed, the plan would be Trump's first significant legislative win since taking office in January.

Anticipation of the long-awaited plan helped lift shares in Asia while a weaker euro pushed European equities higher. A weaker currency is a boon to exporters.

An index of European banks rose 1.2% and miners gained 0.9%, buoyed by the strong dollar, as the pan-European share index rose 0.3%.

MSCI's broadest index of Asia-Pacific shares outside Japan added 0.1%, after falling for four successive days to a three-week trough.

Tokyo shares, however, fell 0.3%.

In currency markets, the euro fell 0.4% to a one-month low below $1.1750. The single currency traded close to $1.21 earlier this month but was rattled by Sunday's German election, which brought the far-right Alternative for Germany (AfD) party into parliament.

The yen fell 0.5% to 112.73 per dollar and sterling fell half a per cent to $1.3385 against the resurgent greenback.

Euro zone government bond yields followed Treasury yields higher. German 10-year benchmark yields rose 3 basis points to 0.44%.

Oil prices were broadly steady after earlier rising on an unexpected drop in U.S. crude inventories and a Turkish threat to block exports from northern Iraq in retaliation for an independence referendum in Iraqi Kurdistan.

Brent crude was last down 12 cents at $58.30 a barrel, having hit a 26-month high of $59.49 on Tuesday.

"Going forward, oil is likely to remain supported as supply disruptions, combined with solid global demand, will probably continue to lift prices," ANZ said in a research note.

Copper rose for the first day in six as traders closed positions before the quarter-end and a holiday in China. The industrial metal rose 0.9% to $6,471 a ton. Gold dipped 0.1% to $1,292 an ounce.