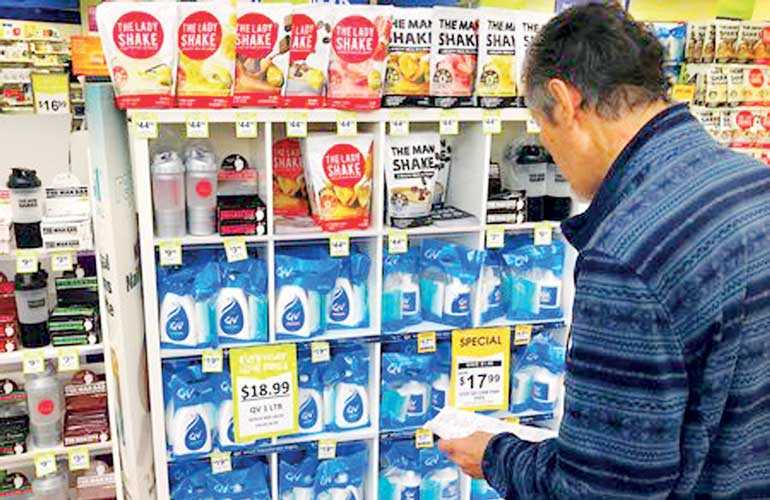 SYDNEY (Reuters): Australian retail sales fizzled out in July while nationwide home prices fell again in August and a measure of job advertisement eased, suggesting a further dent in consumer confidence and spending.

Monday's figures from the Australian Bureau of Statistics (ABS) showed retail sales for July were flat, the weakest result since March. That lagged expectations of 0.3% growth and followed a respectable 0.4% rise in June.

Clothing and footwear led declines with a 2% fall while sales at department stores eased 1.9% and household goods retailing faltered 1.2%. The drops were offset by gains in food, cafes and restaurants – a category that has remained resilient over the past year or so.

The downbeat data briefly weighed on the Australian dollar AUD=D3 which slipped to $0.7166, the lowest since early 2017. The currency was last at $0.7177, off 0.2%.

The disappointing sales come as economists worry about the impact on household consumption from snail-paced wage growth and a slowdown in Australia's once-booming housing market.

Worryingly, data out earlier in the day showed Australian job advertisements eased in August and were no longer pointing to a further decline in the unemployment rate.

Separate figures showed home prices fell for the 11th straight month in August as banks tighten lending standards amid damaging revelations of some of their business practices.

Lending growth is at its weakest in more than 4 years while measures of consumer confidence have remained subdued for more than a year now.

All of this means the Reserve Bank of Australia (RBA) will stay on its steady policy path as it awaits a pick-up in inflation and economic growth. The central bank is all but certain to keep rates at a record low 1.50% at its monthly policy meeting on Tuesday.

Separate data from the ABS on company earnings showed gross operating profits rose 2.0% in the June quarter, the third straight quarter of solid gains that left profits up more than 11% on a year earlier.

There was also some better news on household incomes.

Firms paid out A$137 billion ($98.3 billion) in wages and salaries in the June quarter, up 1.2% on the previous quarter. The wage bill rose 4.5% annually, more than double individual pay growth as employers take on more workers.The report also showed inventories likely subtracted a bare 0.1 percentage point from economic growth in the second quarter.Australia's GDP data is due Wednesday and a Reuters poll of 16 economists show the A$1.8 trillion economy likely expanded at 0.7% last quarter, slower than the brisk pace of 1.0% in the three-month ended March.