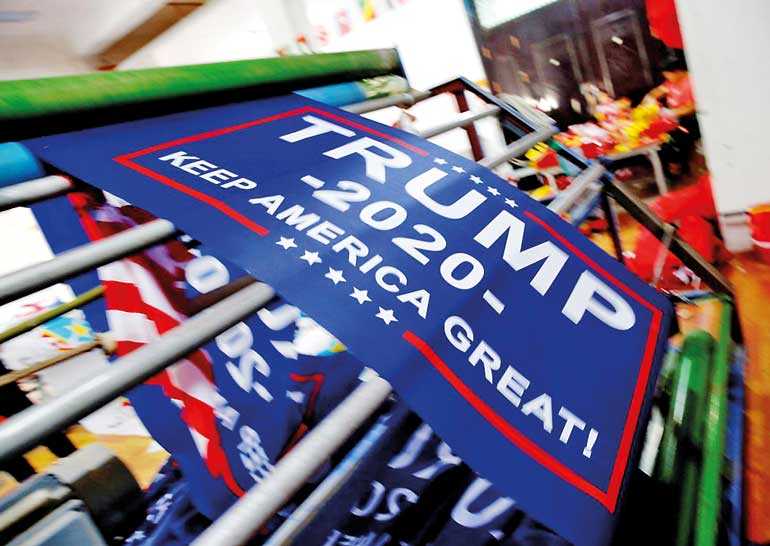 WASHINGTON (Reuters): President Donald Trump's re-election campaign is preparing an early focus on Pennsylvania, Michigan and Wisconsin, states that were instrumental to his improbable 2016 victory but where his support has softened, two campaign advisers said.

The decision to accelerate campaign organising and eventually get the Republican President to make trips to the three states is a recognition that Trump's path to re-election in 2020 will need to repeat some of the successes he had in 2016.

Advisers also see a need to bolster Trump's support in Florida, a battleground state he considers his second home but where opinion polls show him struggling.

They also see an opportunity for gains in Minnesota and Colorado, two states Trump narrowly lost. The Trump team views those states as competitive places where the President can go on offense, according to the advisers, who asked not to be named so they could speak freely about the campaign strategy.

With 20 months to go until the November 2020 Presidential Election, Trump and his campaign team are still getting organised for what is expected to be a tough battle for a second four-year term.

Democrats seized control of the House of Representatives in last November's Congressional Elections widely seen as a referendum on Trump's storm-tossed first two years in office, while Republicans strengthened their grip on the US Senate.

More than a dozen Democrats have lined up so far to challenge Trump, and some Republicans are also considering running against him. Chris Jackson, a pollster for Ipsos, which conducts polls with Reuters, said Trump, however, looked to be in a competitive position for re-election at this point, given his approval rating is hovering between 40% and 45%.

"Presidents with an approval rating above 40% generally have better than 50-50 odds of winning re-election," he said. "He's not an underdog if you take the big picture view." Trump's support among Republican voters also remains strong.