TAIPEI (Reuters): Taiwan on Friday appointed the former chairman of its ruling pro-independence party as premier, after the incumbent resigned along with the entire cabinet, in response to local election defeats.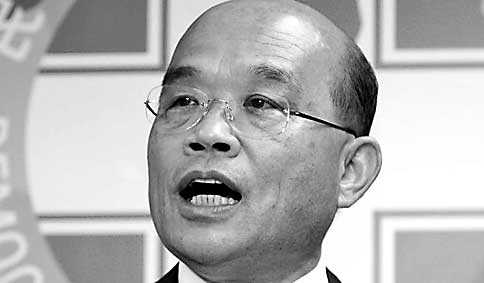 November's election losses presented a major challenge to President Tsai Ing-wen, who faced mounting criticism at home over her reform agenda while facing renewed threats from China, which considers the self-ruled island its own.

Tsai appointed Su Tseng-chang, a two-term former chairman of her Democratic Progressive Party (DPP), saying Taiwan faced challenges amid rising Chinese threats and trade tension between key backer the United States and China.

"Taiwan's democracy and development must face certain challenges," Tsai said, adding that China was looking to force its "one country, two systems" structure on the island.

Su vowed to lead the administration amid the challenges and learn from earlier mistakes.

"The situation is difficult and the task is tough," he said.