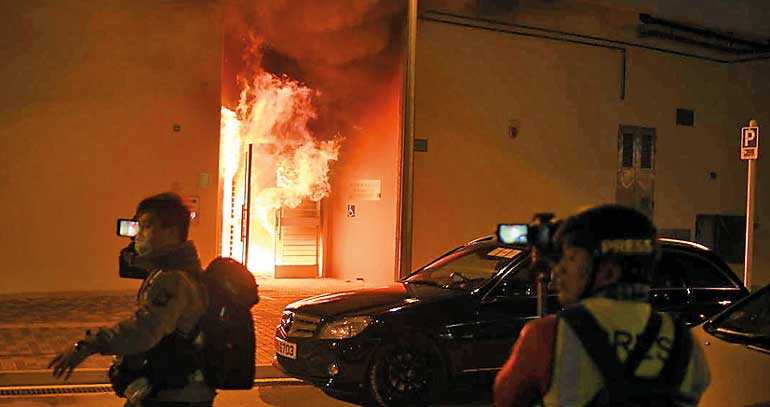 HONG KONG, AFP: Protesters threw petrol bombs on Sunday night at an empty public housing complex in Hong Kong that had been earmarked to become a temporary quarantine zone as the city battles an outbreak of the SARS-like novel coronavirus.
Hong Kong has declared the virus that first began in central China as a public 'emergency' – the city's highest warning tier – and on Saturday announced ramped-up measures to reduce the risk of further infections.
Among them was a plan to turn a newly built but currently empty public housing block in Fanling into a quarantine facility.
The buildings would be used to house people who may have come into contact with carriers of the virus as they wait to get tested, as well as frontline medical staff worried about infecting their families.
The city has diagnosed six positive cases of the virus so far.
Dozens of local residents and protesters opposed to the idea held rallies outside the complex on Sunday, with some setting up road blocks.
In the evening, police said assailants threw petrol bombs at the buildings.