BOSTON (Reuters): Nearly 50 people, including actors Felicity Huffman and Lori Loughlin were charged on Tuesday in what federal authorities say was a $ 25 million scam to help wealthy Americans get their children into elite universities like Yale and Stanford.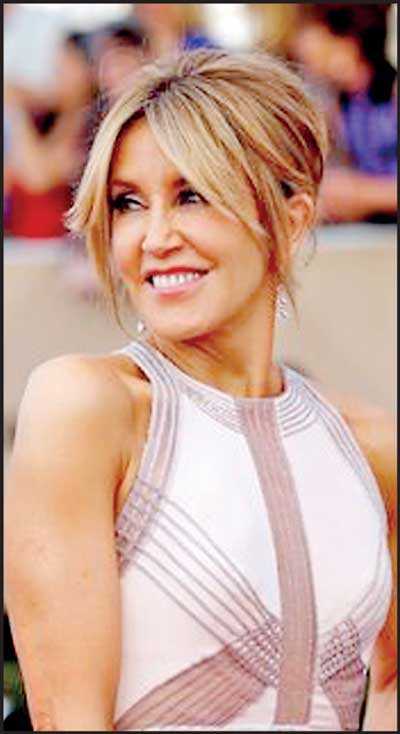 FILE PHOTO: Actress Felicity Huffman arrives at the 23rd Screen Actors Guild Awards in Los Angeles, California, U.S., January 29, 2017. REUTERS
The most sweeping college admissions fraud scheme ever unearthed in the United States was masterminded at a small college-preparation company based in Newport Beach, California, prosecutors said. It relied on bribes to coaches, phony test takers and even doctored photos misrepresenting non-athletic applicants as elite competitors to gain admissions for the offspring of rich parents.

"These parents are a catalog of wealth and privilege," Andrew Lelling, the US attorney in Boston, said at a news conference. "For every student admitted through fraud, an honest, genuinely talented student was rejected."

William "Rick" Singer, 58, pleaded guilty on Tuesday to charges related to running the scheme through his Edge College & Career Network, which charged from $100,000 to as much as $2.5 million per child for the services, which were masked as contributions to a scam charity Singer runs.

"I was essentially buying or bribing the coaches for a spot," Singer said as he pleaded guilty to charges including racketeering, money laundering and obstruction of justice. "And that occurred very frequently."

Dressed in a dark sweater blazer, wearing glasses, her hair in a ponytail, Huffman, best known for her role in the TV series, "Desperate Housewives," was among around 20 defendants who appeared in a Los Angeles court.

Many were slumped in chairs and one woman tried to hide her face. Huffman's actor husband William H. Macy, known for roles in movies such as "Fargo" and the hit TV series "Shameless", sat in the front row of court wearing a gray sweater coat.

Magistrate Judge Alexander MacKinnon ordered Huffman's release on a $250,000 bond before a March 29 hearing in Boston.

All the defendants who appeared in the US District Court in Los Angeles were likely to be released on bond, Thom Mrozek, a spokesman for the US Attorney's Office, said in an email.

Macy has not been charged in the case, but Assistant US Attorney Adam Schleifer told the court he was a "subject of the investigation."

Loughlin's husband Mossimo Giannulli, a fashion designer known for his "Mossimo" brand, sat in court wearing a hooded sweatshirt and close-cropped hair. He was released on a $1 million bond. Loughlin, best known for her role in the ABC sitcom "Full House" and the recent Netflix sequel "Fuller House," has also been charged.

Huffman, Giannulli and Loughlin have yet to enter pleas.

The case was the latest in a series of scandals that have rocked the high-stakes, high-stress world of admissions to top colleges. Prosecutors in Boston in recent years have also charged Chinese nationals with cheating on entrance exams, while the College Board, which administers the SAT tests, was rocked in 2016 by a security breach that exposed hundreds of questions planned for tests.

Some 300 law enforcement agents swept across the country to make arrests in what agents code-named "Operation Varsity Blues."

Prosecutors have so far named 33 parents, 13 coaches and associates of Singer's business.