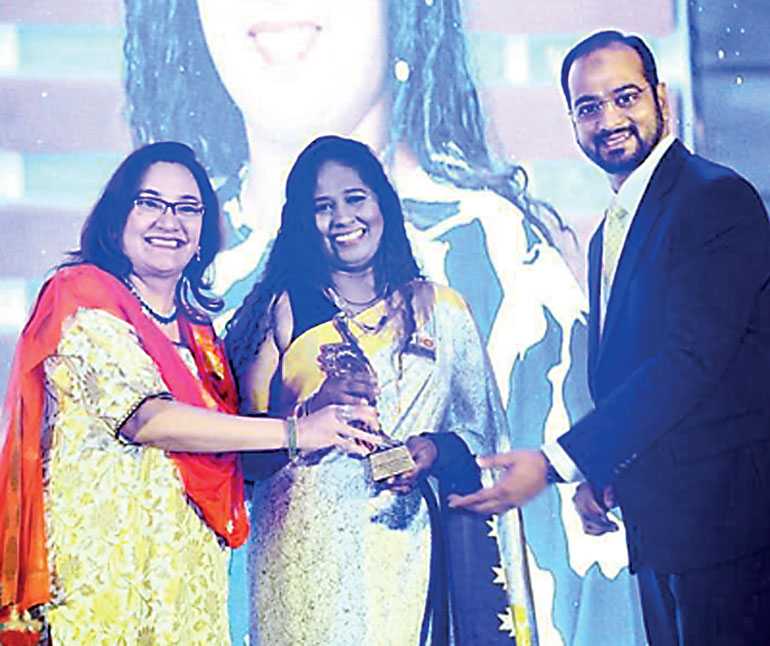 Dr. Sulochana Segera receiving the award
---
Dr. Sulochana Segera has been recognised by the Global Entrepreneurs Council (GEC) as the Social Entrepreneur of the Year 2019 at the Asia-Pacific Awards held on 12 June in India.
Dr. Segera is the only Sri Lankan recipient of this award. The UN Foundation GEC is a strategic advisory council that brings together entrepreneurs and thought leaders who are committed to finding innovative solutions to global problems and helping the world deliver on the Sustainable Development Goals (SDGs). Created in 2011, the GEC is comprised of leaders from various industries who are helping the UN and the UN Foundation reach new audiences and enhance public-private partnerships.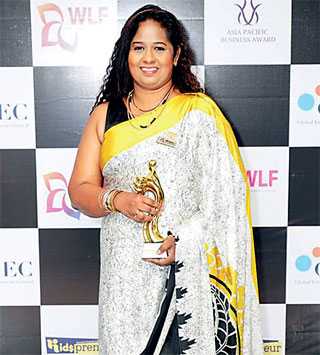 Dr. Sulochana Segera
The prestigious Asia-Pacific Business Awards (APBA) is a Regional Award Recognition program recognising and honouring business leaders who have shown outstanding performance and tenacity in developing successful businesses whilst not neglecting the social responsibilities that comes with business leadership.

Dr. Segera who founded Women in Management (WIM) Top 50 Professional and Career Women Awards to recognise Sri Lankan women in careers, professions, businesses and social workers said: "I was surprised to receive this award. As my work has never been aimed at winning awards, I was taken by surprise when the Council broke the news to me while I was in Singapore. I feel humbled that someone has seen my silent work towards economic development."

She further said that with this award her responsibilities towards social entrepreneurship will increase, as an award comes with a title of "responsibility". She is the first woman to export a professional service, providing women specialised brand in Sri Lanka. Today she hosts 'Plain-T with Sulo', a talk-show where she speaks about business, family and inspiration with all levels of people locally and internationally.