| | | | | |
| --- | --- | --- | --- | --- |
| | | | | |
| Imran Vilcassim | Achala Samaradivakara | Dr. Kayathri Periyasam | Gayani de Alwis (Moderator) | Nisthar Cassim (Moderator) |
The Women's Chamber of Industry and Commerce (WCIC) will celebrate International Women's Day on 1 March at the Victorian, The Kingsbury. A knowledge sharing session will be held to mark International Women's Day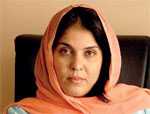 Afghanistani winner Zarghona Walizada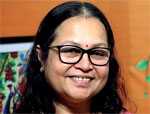 Bangladeshi winner Priti Chakraborty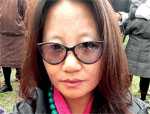 Bhutani winner Chogyal Lhamo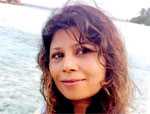 Maldivian winner Suiza Ibrahim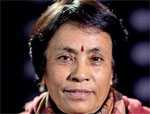 Nepali winner Shyam Badan Shresth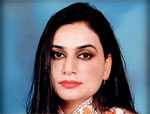 Pakistani winner Hina Mansab Khan
Sri Lankan winner Lakmini Wijesundera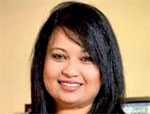 Chiranthi Cooray
nder the theme 'Better the Balance, Better the World'. The event is being organised by the Women's Chamber of Industry and Commerce (WCIC) Sri Lanka in collaboration with SAARC Chamber Women Entrepreneurs Council (SCWEC) with support from the DFAT – World Bank South Asia Regional Trade Facilitation Program (SARTFP).

Each SAARC country has nominated its Country's Woman Entrepreneur of the Year 2018, which will culminate in an event where the SAARC Woman Entrepreneur will be selected. In its inaugural year, the presentation of the SAARC Award will be held in Colombo on 2 March. On the preceding day, 1 March, a knowledge event will be held.

Minister of Women and Child Affairs Chandrani Bandara will be the Chief Guest for the knowledge session. The Australian Deputy High Commissioner will speak at the event too. The keynote address will be delivered by Guest of Honour Hans Timmer, Chief Economist World Bank for South Asia.

The two panel discussions will be moderated by WCIC Board Member and WiLAT Global Vice Chairperson Gayani de Alwis and Daily FT Editor Nisthar Cassim focusing on two specific focus areas.

The purpose of this knowledge sharing event is to explore and understand challenges facing women entrepreneurs in South Asia and to help create the enabling environment for them through the development of a new paradigm to solve old problems. It will explore three key issues:


Space – understanding challenges and how to create an enabling eco system to grow women entrepreneurs
Grow – how to reach new heights by changing the mindset towards process orientation and empowerment by inculcating professionalism among women entrepreneurs
Vitality – changing dynamics of demography, thinking on social entrepreneurship and the emergence of digital natives and how to emerge as winners in this new emerging environment.


The panelists will include the national level winners of the SAARC Woman Entrepreneur of the Year from the SAARC countries. Other panelists are Dr. Kayathri Periyasamy; Chiranthi Cooray, CHRO HNB; Achala Samaradivakara, Co-Founder Good Market; Imran Vilcassim, Country Manager Sri Lanka and Maldives Temenos.

The WCIC was initiated in 1985 by a group of visionaries – women who were successfully running their own businesses and a few professionals. Its main objective was to incorporate women entrepreneurs into the mainstream of business activity in the country and it now has a membership of about 200 and growing.

WCIC was in fact the first women-only trade chamber to be set up in Sri Lanka. The Founder Chairperson was Chloe de Soysa. The original founder members' financial contribution as membership fee enabled the WCIC to set up a fund which was then supported by Asia Foundation and the United States Agency for International Development (USAID).

The WCIC's priorities are to harness its members' economic power in the country gaining recognition and improving their lives while stimulating socio-economic growth.