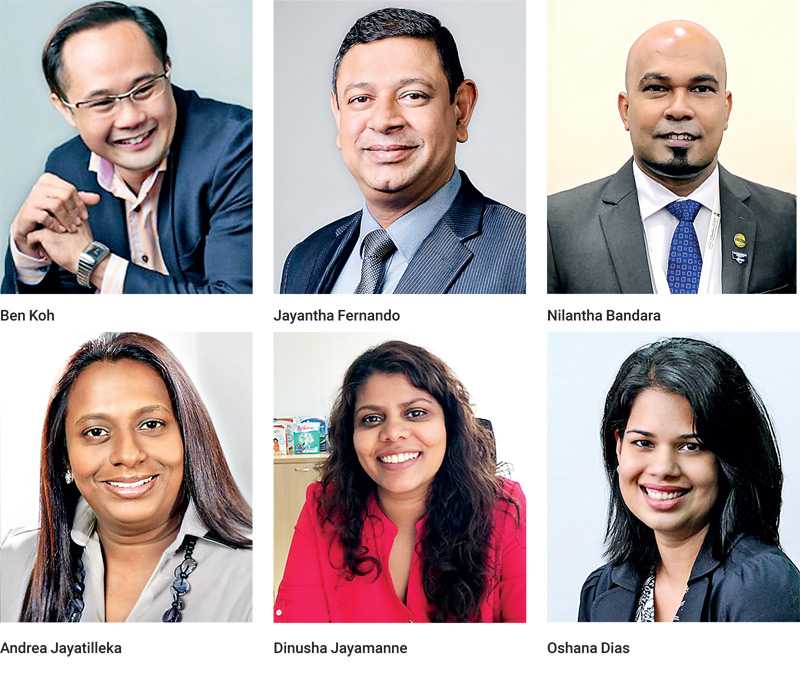 ---
Seldom does the world experience the kind of paradigm shift we are facing today led by a series of unprecedented factors. Irrespective of the negative outlook, there have been many fascinating new ways of working that have mushroomed across the world which have led to multiple positive outcomes.

One such positive outcome is the shift into e- learning platforms which have made our world smaller, brought people across diverse cultures and backgrounds together into one place to connect, learn and share, thus truly making us a global community.

Recently, the Coach Masters Academy (CMA) launched its 237th cohort for professional transformative coaching on a common online platform with 77 participants across 30 countries and with faculty from all around the world bringing many like-minded individuals together to learn and grow.

The program consisted of 75 hours of training spread over three months offering a unique combination of theoretical understanding and actual skill for participants. The blended learning approach across e-learning by self, learning labs and practical labs enabled the students to move beyond classroom concepts into participative coach-learning contexts.

"I truly enjoyed going through the demanding curriculum," said Oshana Dias, Senior Vice President, Fortude and Vice President of the Association of HR Professionals of Sri Lanka. "The program facilitated real conversations between assigned coaches and clients under the supervision of faculty members. Participants were also provided the opportunity of contributing through sharing their feedback in breakout rooms in smaller groups where learners discussed, learned from each other and cemented their learning through the faculty observed feedback. We also had to submit our learnings through a reflection paper on a selected topic on transformational coaching and a transcribed recording of a live coaching conversation to assess whether the required competencies have been acquired at the end of the course."

The program consists of three stages – professional, advanced and mastery level, all of which are delivered globally and is recognised as one of the most rigorous in the industry. CMA's transformative coaching framework known as the Awareness-Clarity-Choice Conversation integrates the science of Positive Psychology with the theories of transformative learning. It is designed to heighten awareness and deepen the learning creating a powerful shift in thinking to enable positive change that is deep and sustainable.

The passed out graduates celebrated their intense period of study and hard earned certification through an interesting online graduation ceremony on 16 October which brought about a strong spirit of community.

Sri Lanka Coach Program Directors Jayantha Fernando and Coach Andrea Jayatilleka, faculty of CMA Global, said: "It was a proud moment for us to see participants across different cultures, backgrounds and communities coming together to learn and grow together and using their time in a meaningful way. The testimonials from the graduates are proof of sustainable positive change and together we knit this story of making the world a place of wisdom and love. This has been a trying time for all of us and as a Global Community Coach Masters Academy stayed closely knitted and supportive to each other and it has created many opportunities in continuing to serve our communities in an expansive way. We wish to commend our Master Coach, Founder of Coach Masters Academy Dr. Ben Koh for his exemplary leadership and the global faculty across 43 countries for coming together to transfer the learning experience online and working towards making an impact by enhancing the quality of the learning for students joining us from all across the globe."

Jayatilleke said: "At a very early stage in my life I ventured out to serve people and set up Smart Quest Ltd. as a HRD Solutions Provider. My search to make a lasting impact for the people I work with drew me towards coaching. The journey with Coach Masters Academy has been truly transforming and as I look back here I am today truly at peace with the impact we make to the lives we touch. As they fly out they are truly empowered to own their true self and inspire positive change."

Coach Masters Academy Sri Lanka was launched in 2018 and is the brain-child of a five-year partnership with Coach Masters Academy Singapore, powered by Smart Quest Ltd., Sri Lanka. The first introduction of Transformative Coaching was in 2013 which has evolved since in terms of structure, design and empirical approach. The program is truly transformative and goes beyond skills and knowledge into the mastery of coaching. It provides a quality layered learning process where students go through a formative process where the coaching competencies are forged and refined. Coach Masters Academy Sri Lanka has certified 120+ Coaches through the in-person training that has been offered in Sri Lanka.

"A notable fact in this global cohort was the fair representation from Sri Lanka with four participants – Oshana Dias, Dinusha Jayamanne, Michelle Senanayake and Nilantha Bandara making a mark through their active contribution throughout the program," said Jayatilleke.

Dinusha Jayamanne, Director HR, Fonterra Brands and Vice President of the Association of HR Professionals of Sri Lanka said, "It's amazing to see the interest developing in Sri Lanka for transformational coaching. While executive coaching was a practice that most companies have used for years with respect to senior roles, transformational coaching is a process that can be used at any level to bring about sustainable change in people. Coaching is both a science and an art to develop potential that is already present but not yet fully manifested and is based on the needs of the individual being coached."

"I strongly encourage senior leaders, HR professionals and anyone who has an interest in developing high performing teams and bringing the best out of people, to acquire this skill set and together we can make a positive difference to Sri Lankan talent," said Jayamanne.

All four certified professionals have now enrolled for the advanced level of transformational coaching in CMA's 246th global cohort consisting of an equally diverse international participant group and faculty together with other certified fellow Sri Lankans from previous batches. This displays the keen interest in our professionals to pursue coaching mastery in depth to make a meaningful impact in people in our country.

Oshana Dias said: "I see many 'coaches' out there – putting out a quote a day, doing sessions on social media and calling themselves coaches or life coaches. I wanted to be a coach as well. However, I wanted to learn the art from a world renowned institute, and that's when I came across ICF and Coach Masters Academy. When I found out there was an online option available with exposure to faculty from around the world, I enrolled. It has been a great experience, sharpening the saw in my learning, giving me that additional competency. However, I know it's mastery that one needs in order to continue to sharpen one's skills, hence I enrolled for the advanced level as well. I would recommend anyone to take this course, even at the professional level to fully understand what coaching is all about."

Nilantha Bandara, Deputy General Manager, Quality and Technical, Brandix Essentials – India said: "I was able to explore a glimpse of the term 'Transformational Coaching' at the same time the whole world was experiencing the term 'Transformational Living'. I was privileged to peruse the journey of core training in two countries and three quarantine centres – in the Indian continent, a Sri Lankan five star hotel and finally at my home quarantine centre. It was a fascinating experience with my fellow global coaches sharing knowledge and friendship among us. I was able to deep dive in to my inner soul and this will be a new chapter of the exploration 'Hero's Quest' in my life."

All testimonials are a clear call out to the Sri Lankan private and public sector professionals to embrace transformational coaching as a competency that can be inbuilt in organisations to drive empowerment and autonomy in chartering people's own course and moving forward as a future ready workforce.