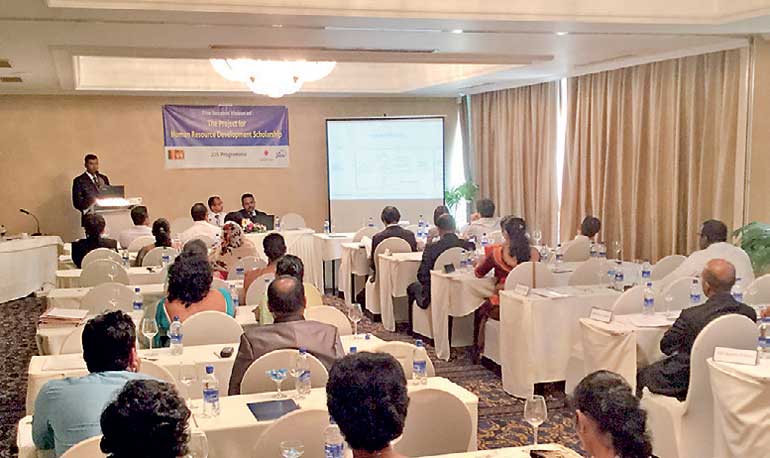 Japanese Human Resource Development Scholarship (JDS) was introduced by the Government of Japan in year 2009 with the purpose of creating an efficient public sector in Sri Lanka towards expediting socio-economic development.

Under JDS up to now 90 Sri Lankan Government officials graduated with master degrees from Japanese renowned universities. On 23 January, a reporting session by JDS fellows was held at Hilton Colombo. In attending the session, Chatura Dissnayake, a JDS fellow and an Irrigation Engineer attached to Southern Provincial Council said; "As an Irrigation Engineer I always deal with flood situations of the country. Specially in coastal areas as the ground level is very close to the main sea level, we need to take extra precautions to mitigate and manage such disaster induces damages. Commonly flood situations in the country are caused by high intensity rainfall, which is normally observed with the beginning of the monsoons. So when applying for the JDS scholarship to the University of Tokyo, I wanted to acquire Japan's latest knowledge on disaster forecasting, disaster monitoring and disaster prevention trends and mechanisms which can be in principle applied to mitigate and manage flood situations in the Southern Province, my home town area.

"By conducting research on future tendencies and timing of the Indian summer monsoon enabling better forecasting of the monsoon behaviour, will help us to implement suitable adaptation plans and mitigation activities well in advance. This will further extend to reduction of economical and socio effects that are caused by shift of monsoons. Through my research, I also gained sound knowledge and hands on exposure on IT applications on remote sensing, and Geological Information Systems (GIS), that are commonly used in Japan.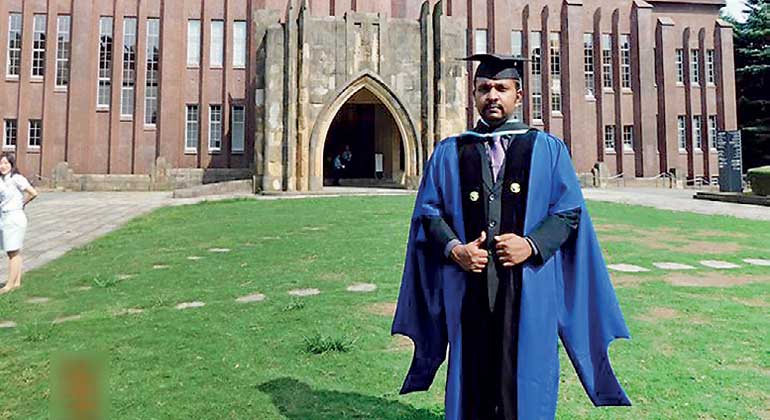 "The Southern provincial Irrigation department has already taken initial steps to implement GIS and remote sensing for decision making. Thus, this will give me an opportunity to further exploit my knowledge for development of these systems. Through these developments, I hope we will be able to give a better and improved service to the public. I am thereby very grateful to JICA and the Government of Japan for providing me this very rare opportunity."

During the cooperation period of the Grant, JICA plans to invite 120 Sri Lankan Government officials for Masters and eight officials for Ph.Ds in the areas of Public Administration, Public Policy, Public Finance, Regional Development, Economics, Business Management, Environment and Disaster Management.