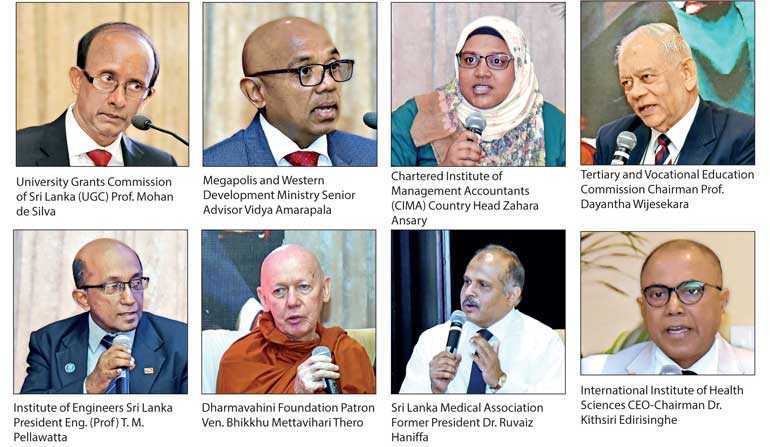 ---
By A.U. Ranasinghe

UGC Chairman Prof. Mohan de Silva on Monday stressed the importance of a national quality assurance system for both state and non-state education to ensure professional education stimulates economic growth.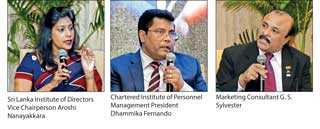 In the modern world more than half of the countries have their own quality assurance systems but so far Sri Lanka has failed to have a quality assurance commission for higher education," Prof. de Silva said in his keynote address at a forum titled 'Professional education – imperative for economic growth today'.

It was organised by the National Human Resources Development Council of Sri Lanka (NHRD) together with the Chartered Institute of Management Accountants (CIMA), the International Institute of Health Sciences (IIHS), the International Chamber of Commerce of Sri Lanka (ICCSL) and the Daily FT.

He said after establishment of a quality assurance commission to guide state and non-state education institutes in Sri Lanka no institution other than a higher educational institution accredited should be allowed to confer any degree, diploma, certificate or any other academic qualification to any person.

The UGC Chief said the quality assurance is not aimed at discouraging private higher education institutions but to make them more transparent and build public confidence that the degrees they provide are according to the international standards.

The forum included a panel discussion involving Dharmavahini Foundation Patron Ven. Bhikkhu Mettavihari Thero, Tertiary and Vocational Education Commission Chairman Prof. Dayantha Wijesekara, The Institute of Engineers Sri Lanka President Eng. (Prof) T.M. Pallewatta, CIPM President Dhammika Fernando, Sri Lanka Medical Council former Chairman Dr. R. Haniffa, IIHS CEO/Founder Dr. Kithsiri Edirisinghe, CIMA Country Head Sahara Ansary, Marketing Consultant and Educationist G.S. Sylvester, and Institute of Directors Vice Chairperson Aroshi Nanayakkara. NHRDC Chairman Dinesh Weerakkody moderated the session.

The panel highlighted the importance of professional education in promoting economic well-being, with a particular focus on the role of educational quality. The need for appointing another commission other than UGC to regulate and ensure the quality of higher and professional educational bodies may not be required, the panel in general noted.

It was stressed that quality assurance is required for the well-reputed non-state institutions such as CIMA and CIM that are functioning for a long period. The panel also discussed need for policies to ensure more students gain university entrance.

It was also stressed that quality professional education is key to have an intelligent and efficient labour force that will drive economic growth.

Ministry of Megapolis advisor Vidya Amara Pala also attended the forum representing the Minister Patali Champika Ranawaka.