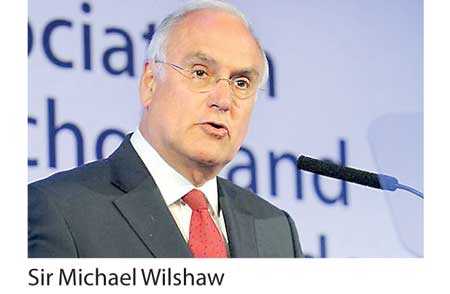 Her Majesty's former Chief Inspector of Schools and Ofsted, UK, former Head Sir Michael Wilshaw is currently in Sri Lanka, mentoring Lyceum Group of Schools Chief Visionary Officer Nikitha Grero and many members of the top management.

He commenced his job role as the Chief Academic Consultant for the Lyceum Group of Schools on 3 October and will play a huge role in the advisory board, steering the school in the right direction to keep up with international standards.

With over 50 years of experience in education and many successful incumbencies during his tenure, Sir Wilshaw has made a name for himself and has become a highly respected figure in the United Kingdom. His joint venture with the Lyceum family will be a great honour for Lyceum Schools and Sri Lanka as well.