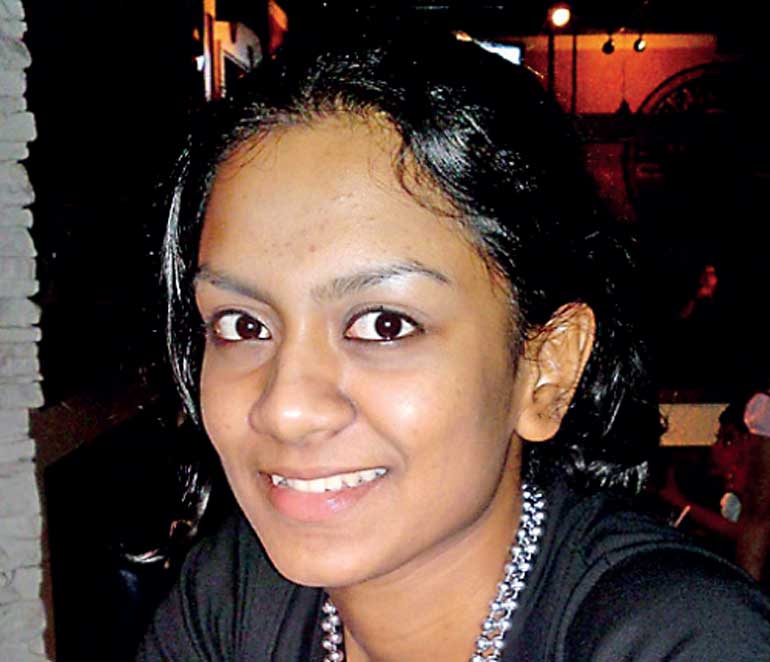 By Piyumi Kapugeekiyana

November 2017 marked the ninth convening of the Global Peter Drucker Forum (GPDF), a wide-ranging symposium encompassing the contemporary elite of management thinkers in Vienna, Austria. Founded in 2009 by Richard and Ilse Straub, the GPDF started as a platform to celebrate the thinking of one of Austria's greatest expats—the scholar and writer Peter Drucker—who was instrumental in laying the foundations of modern management teaching.

One way in which GPDF continues to stay relevant is through the Peter Drucker Challenge, an essay competition for young talents from universities and companies around the entire world. As a finalist in this year's Drucker Challenge and recipient of most original essay in the Manager/Entrepreneur category, I was delighted to be a fly on the wall at the Aula of Sciences during conference proceedings on 16-17 November.
Seven big ideas for leaders in 2018
What follows here is a capsule of seven big ideas stemming from this year's GPDF, for leaders who want to refresh their thinking as they look towards the New Year:

1. Reframe and remodel: Thomas Wedell-Wedellsborg (The Innovation Architects) opened with the importance of reframing the problem. What are you trying to solve in your organisation? Is there a different way to look at the situation you face? When reframing, it is important to not be paralysed by analysis. Reframe first, but then act. Let the feedback from your actions feed into how you continue to reframe the situation. Equally, learn to remodel new solutions to problems. Certitude—the idea that your view is the only right one— creates polarisation, according to Roger Martin (Martin Prosperity Institute). Often, we prefer certitude because the only alternative is compromise. Instead, can you take the elements of two models and make something vastly better out of it?

2. Go to lunch, get uncomfortable: Hal Gregersen (MIT Leadership Center) urged the audience to get into situations that force them to ask the right questions. Calling to mind the example of Walt Bettinger from Charles Schwab, Hal pointed out that isolation is the number one challenge of CEOs; the number one challenge to asking the right questions. How many barriers are between you and other people that they have to jump across to get to you? Bolstering this point, Guillaume Alvarez (Steelcase) challenged leaders to never eat alone. So, go to lunch with your team. Equally, as Hal urged, seek out situations where you're dead wrong. Uncover things that go counter to your views. Are you okay with being asked a question that makes you very uncomfortable, but in the service of a problem getting solved?

3.Shape the environment: According to Tamara Erickson (London Business School), the biggest challenge in today's knowledge society is figuring out how to leverage intelligence; how to get the best thinking out of people. Critical thinking cannot be compelled. You have to create an environment in which people invest their best discretionary effort in thinking and acting well. To shape the environment thus, Tamara argues that leaders must welcome disruption and innovation, be able to intrigue through questions, create opportunities for people to strategically connect and engage others through meaning.

4.Cultivate connectional intelligence: In a networked world, the gateways of power and knowledge are open to those who possess what Erica Dhawan (Cotential) calls 'connectional intelligence': a knack for intuitively harnessing not just internal and external networks, but networks of networks too. When wielded for good, connectional intelligence is a tool to build collaborative networks that enable new policies, improve engagement or enhance skills. Invariably, as Julia Hobsbaum (Editorial Intelligence) argued, there's an economic and social value to how we connect.

5. Champion co-creation: Complex problem solving involves co-creation—different parties coming together to jointly produce a mutually valued outcome. Nilofer Merchant (The Power of Onlyness) cited the example of Foldit, a crowdsourcing game about protein folding that is part of an experimental research project aimed at understanding the structure of a protein, how it works and how it can be targeted with drugs. Incredibly, a woman who worked as an executive assistant by day turned out to be the best protein folder in the world. To champion co-creation, Ashok Krish (Tata Consultancy Services) extols practices such as opting for 'hackathons' over projects and co-innovation networks over outsourcing.

6.Partner with Millennials: According to Joan Snyder-Kuhl (Why Millennials Matter), millennials are the future. By 2025, they will be three-quarters of the global workforce. Joan describes millennials as ambitious hustlers and digital natives; a generation with a radar for inequality. Much more than their negative stereotypes, millennials in the workforce desire authentic meaning and purpose. However, generational conflicts still prevail among executives who are primarily baby boomers and Gen-X. To engage with millennials, Joan advises leaders to: Role-model Inclusive Behaviours, Champion Accountability (take people to task if they fail to role model behaviours of inclusivity), and Partake in Story-Telling (share stories of your personal life and encourage others to do so as well).

7.Consider the 'Imagination Premium': Rita McGrath (Columbia Business School) shared the idea of the Imagination Premium, a ratio which illustrates the extent to which investors are expecting the future to be bright. Using publicly available information, Rita and her colleagues derived the portion of a company's share price that can be attributed to cash flow from ongoing operations. By subtracting that number from the company's market capitalisation, they derived the proportion of value that can be attributed to investor confidence in the company's growth potential. For a company like Amazon, the value attributed to future optimism is 292%. How does the future look for your organisation?

These 7 big ideas are hardly a panacea for the management challenges that confront leaders today. However, they offer a fresh start as we look towards 2018. As Richard Straub, GPDF co-founder, cautioned in his opening address, "Don't expect to get simple answers. But expect to be inspired."

(The writer, Ph.D. is the Head of Research at STAX.)