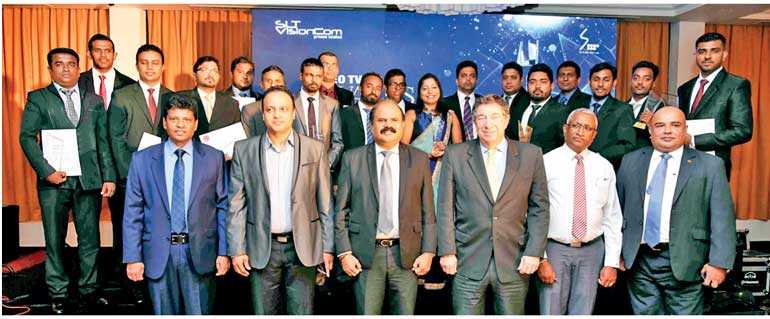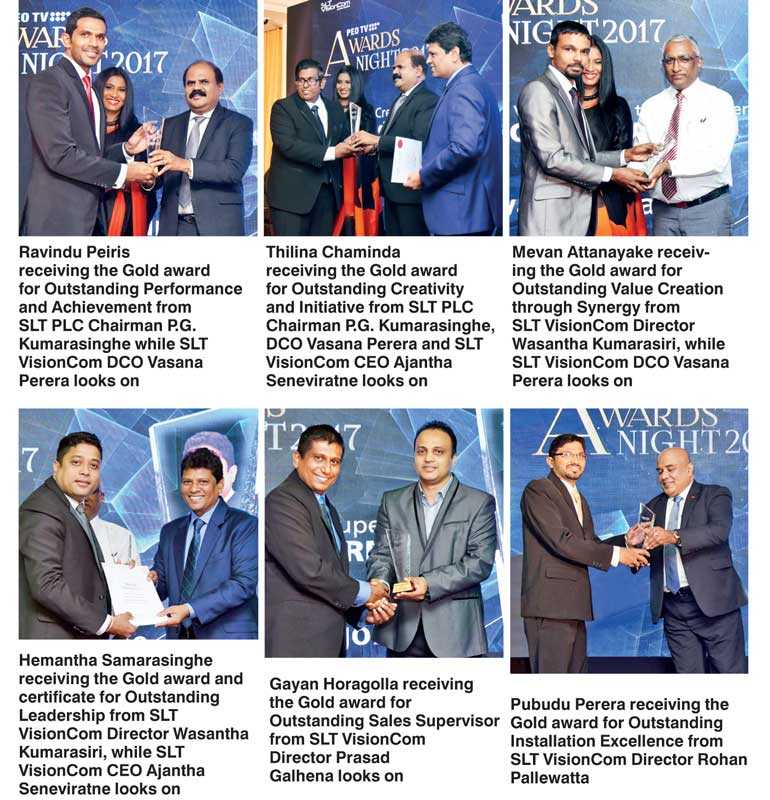 SLT VisionCom Ltd. held its annual Awards Night recently at The Kingsbury, Colombo creating a momentous experience for all its employees. In commemorating the 10th Anniversary of SLT VisionCom, the management transformed its recognition culture by introducing a host of new award categories to appreciate and motivate its staff by including innovative titles such as Outstanding Awards for Value Creation through Synergy, Creativity and Initiative and Leadership.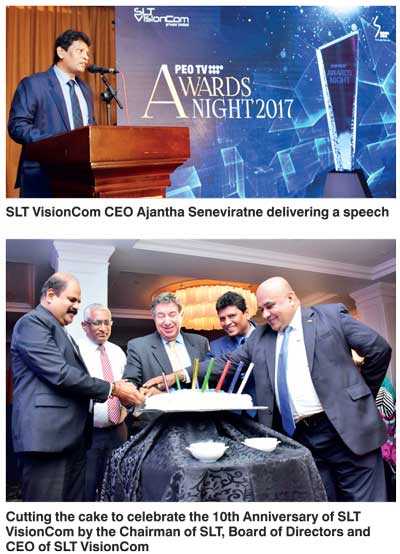 The Chief Guest for this memorable occasion was Sri Lanka Telecom Group Chairman P.G. Kumarasinghe Sirisena who was accompanied by other distinguished guests which included the Board of Directors of SLT VisionCom – Lawrence Paratz, Wasantha Kumarasiri, Rohan Pallewatta, Prasad Galhena, Group Chief Marketing Officer of SLT and Chief Executive Officer of SLT VisionCom Ajantha Senevirathne and the Senior Management Team of SLT VisionCom.

This year's PEO TV Awards Night was made extremely colourful with a turnaround audience, a range of success stories of individuals, and a celebration of a decade of excellence of a unique product with its extraordinary milestones.SLT VisionCom Ltd. was incorporated as a fully owned subsidiary of SLT to market the first ever Internet Protocol Television (IPTV) product branded as SLT PEO TV provisioned in Sri Lanka in late 2008. PEO TV differentiated its offering by introducing Rewind TV, Time Shifted TV, Picture-in-Picture, Video on Demand, Music on Demand, Education on Demand and many other TV applications for the first time in Sri Lanka. At present PEO TV has become one of the most sought after products in Sri Lanka reaching over 400,000 subscribers spread island wide offering unmatched TV capabilities and an entertainment experience.