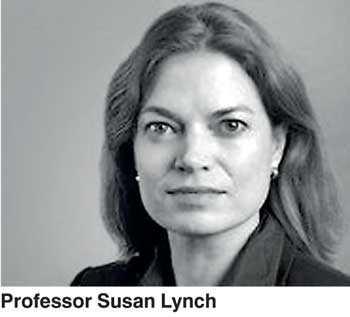 Every company has big and bold growth ambitions in any given economic condition. Senior executives are tasked to craft growth plans to cater to the demands of stake holders, hence they focus on creating the most optimistic corporate plan for their company. But specially in challenging economic conditions it is important than ever before to get your execution right.

The research-proven fact is that 70% of the strategies fail at execution, which forces decision makers to be extra cautious about their execution strategies. However, it is also evident that the most successful companies are the ones which thrive in the uncertainties of the emerging economies. So how challenging is this process?

First, having a close link between strategy and execution is critically important. Your strategy is the promise to deliver value: the things you do for customers, now and in the future, which no other company could do. Your execution occurs among thousands of decisions made each day by people at every level of the hierarchy.

Above all, crafting and executing a business strategy in an emerging market is a challenging task — both for multinational firms from developed markets and for emerging market-based companies. Firms must not only decide what capabilities they will rely on for success, but also how to adapt and localise their business model and product market focus to suit both the operating context and local market need.

Firms must also decide on which markets to enter, and how to translate existing capabilities. Careful choices in localising, adapting, and translating the firm's approach can create enormous value. Capturing that value will require successful delegation to local employees, partners and suppliers, and in many cases, special attention to the local political and institutional context. For successful implementation, managers must evolve the strategy to meet the complex needs of the target market over time.

According to the PwC's Strategy+ Business magazine, "Quality, innovation, profitability, and growth depend on having an effective strategy and execution that fit together seamlessly." If they don't fit — if you can't deliberately align them in a coherent way — you risk operating at cross-purposes and losing your focus.

This problem is all too common. In a recent 'Strategy&' global survey, 700 business executives were asked to rate their company's top leaders in terms of their skill at strategy creation and execution. Only 8% were credited as being very effective at both.

It is a challenging task for every company and senior executives, but interestingly, enough companies who master the strategy execution create greater economic benefits for their stake holders even in challenging economic conditions.

Based on new research, PwC's book 'Strategy That Works' talks about winning companies which don't follow conventional wisdom, but apply 5 acts of unconventional leadership that allow them to close the strategy-to-execution gap. The practices are:

Commit to an identity

Conventional wisdom might lead a company to focus on growth, looking for revenue wherever it seems most available. But the unconventional companies we have studied commit to an identity. They focus their efforts on developing a solid value proposition and building distinctive capabilities that will last for the long term. Then they are flexible within that context, moving rapidly into new competitive arenas at times, but only into those where their identity makes them well-equipped to win.

Translate the strategic into the everyday

Many business people assume that the best way to build capabilities is to adopt the best practices of an industry or develop functional excellence, but companies with a strategy that works believe otherwise. They translate the strategic into the everyday. They design and build their own bespoke capabilities that set them apart from other companies and allow them to live their identity. Then they bring those capabilities to scale in their own distinctive ways.

Put your culture to work

A business leader might seek to solve performance problems by making structural changes: reworking the org chart and rethinking incentives. The culture of the enterprise, if considered at all, is often seen as a hindrance.

But companies that close the strategy-to-execution gap do it differently. They put their culture to work. They recognise the power of the ingrained patterns of thinking and behaviour in their company, and they tap that power to execute their strategy and foster performance.

Cut costs to grow stronger

A more conventional company might try to reduce costs across the board by going lean everywhere and spreading investments across a wide range of promising opportunities. But the unconventional companies we studied cut costs to grow stronger. They marshal their resources in a more strategic way, doubling down on the few capabilities that matter most to their long-term success and pruning back to the minimum everything else.

Shape your future

Finally, companies that make their strategy work are not trying to become agile. They don't respond to external change as rapidly as possible. Instead, they shape their future by creating the change they want to see. They use their distinctive edge to gain privileged access to customers and do mergers and acquisitions to recreate their business environment on their own terms.

Valuable insights

PwC's Academy programme on Strategy Execution in Emerging markets with Prof Susan Lynch will bring valuable insights for senior executives on:
Map core elements for value creation in new markets: Adjusting core capabilities and business models — translating capabilities, localising inputs, and adapting outputs to local market contexts
Create a non-market strategy to capture value: ensuring strong execution that considers and manages information and controls risks associated with working in emerging markets and in new regulatory regimes
Develop a blueprint for executing your strategy in an emerging market that avoids common pitfalls and maximises a firm's success.
This two-day workshop will cover case studies on strategy execution in emerging markets of companies such as IKEA, LG Electronics, LOLC Microcredit and Uber.

About the faculty: Susan Lynch is an Adjunct Professor of Strategy at INSEAD. She is an expert in strategy development and execution and has a PhD in Strategic and International Management from London Business School. At INSEAD, she teaches courses in strategy and strategy implementation to executives and MBAs. Susan also spent two years as a Visiting Professor teaching Strategy in Harvard Business School's MBA program.

As a Program Director, Susan supports INSEAD's corporate clients in developing and executing learning programs with a strong strategy component. These programs help organisations build a consistent knowledge base of best practices in strategy development and execution. Many of these programs incorporate tailored experiences and business cases to ground the learning in the priorities and activities of a client's business and involve application of tools to participants' on-going business projects.

Recent programs Susan has led or lectured in include, INSEAD's Business Strategy for Human Resource Leaders, Syngenta's Business Strategy for Syngenta Leaders, Eastman and Lord's Strategy and Leadership program, International Flavors and Fragrance's Mini-MBA program, Pernod Ricard's strategy progam.

Prior to her academic studies, Susan was a management consultant with McKinsey and Company for over seven years. Based in Sydney and then New York, Susan was an Associate Principle and leader of the North American Telecoms practice, consulting to multinational clients on issues of corporate and business unit strategy, business building and organisational change. Today, Susan is a faculty member of McKinsey's global MiniMBA program, teaching strategy to McKinsey's associates.

Professor Lynch's research lies at the intersection of strategy implementation and organisational change. Her work and teaching focus on how a company's approach to strategy development and execution must shift over time, as a company grows and matures.

Visit below link for program details: https://www.pwc.lk/academy/index.php/course/41/strategy-execution-in-emerging-markets

Registrations are now open for the programme for limited number of seats, contact academy.srilanka@lk.pwc.com or 0770552524 for more information.