Professor Michael Bourne, an expert on Business Performance from Cranfield University and Director of the Centre for Business Performance Pippa Bourne will be in Sri Lanka to conduct a two-day program on 22 and 23 January.

Professor Bourne will be the keynote speaker in the 'Translating Strategy into Action' on 22 January which will also be supported by Phillippa Bourne, who will be conducting a segment in the workshop.
Workshop in Colombo

The one-day workshop on 'Translating Strategy into Action' for business leaders will cover alignment of goals to strategy (Diagnostic control), interactive controls, and balancing creativity and control how to design organisational performance reviews that work.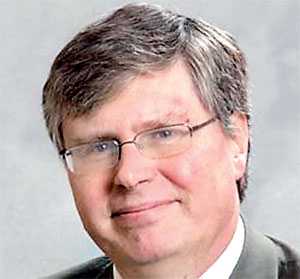 Professor Michael Bourne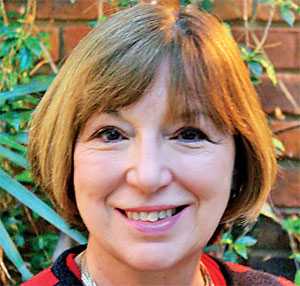 Phillippa Bourne
Professor Bourne will also conduct a highly anticipated session on 23 January which will be a half day session on planning and budgeting for finance leaders. The session will revolve on beyond budgeting concepts; practical aspects of incorporating a driver-based budgeting technique in organisations. Further, one of the key highlights of the workshop will be discussing and understanding the total football approach to planning and budgeting.

Professor Michael Bourne has held a number of positions, with roles in production management, strategy and acquisitions, IT, HR, commercial and general management, including directorship positions in subsidiary companies.

He gained his PhD from the University of Cambridge in 2001 for researching the design and implementation of balanced performance measurement systems.

His experience and profile has allowed him to have worked with the UAE and Jordanian governments on executing policy and is currently running the UK government's Project Leadership Programme. He has authored over 100 publications, including the 'Handbook of Corporate Performance Management', 'Balanced Scorecard – Instant Manager, and getting the measure of your business and successful change management in a week'.

Professor Bourne has spent the last twenty years working with companies supporting senior management teams through the process of clarifying and executing their strategy. He has actively engaged in researching the interface between strategy, governance and planning and budgeting practices. In doing so, he has consulted a number of organisations including Accenture, BAe Systems, BP, DB Schenker, OKI Europe, Shell, Tube Lines and Unilever.

Phillippa (Pippa) Bourne is the Director of Bourne Performance. She has been a Visiting Fellow at Cranfield School of Management since 2015 and is currently part of a team researching evaluation of benefits of major government. She is further involved in supporting the 'Centre for Business Performance Round Tables'.

Her work has spanned to actively helping organisations improve performance measurement and their management by coaching companies to excel in these specific areas.

In the recent past, Pippa was the Regional Director for the Institute of Chartered Accountants, appointed following major structural changes at the Institute of Chartered Accountants England and Wales (ICAEW) to implement those changes and to develop a presence for ICAEW in the east of England.

Pippa has an MBA and is a member of the Chartered Institute of Marketing (CIM) and has a certificate in coaching from the University Of Cambridge Institute Of Continuing Education. She is the co-author of several books. Previously, she ran a number of successful profit centres, including a role as a Head of Marketing and Business Development for the Institute of Management and Director of City University's Management Development Centre.

A spokesperson from STRIDES stated that the registration for the workshop is limited.

For more information on how to attend the workshop,

Email – info@nextstrides.com

Contact STRIDES – +94 77 787 3964