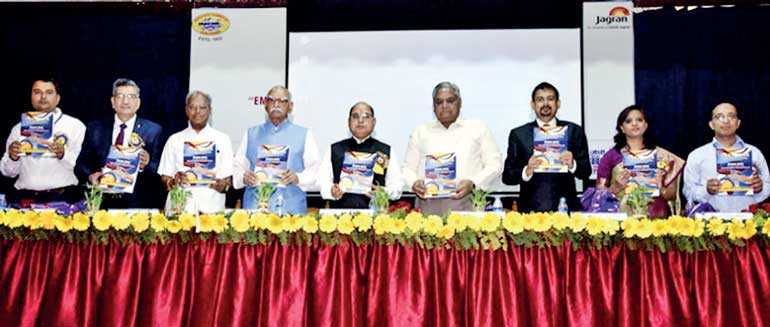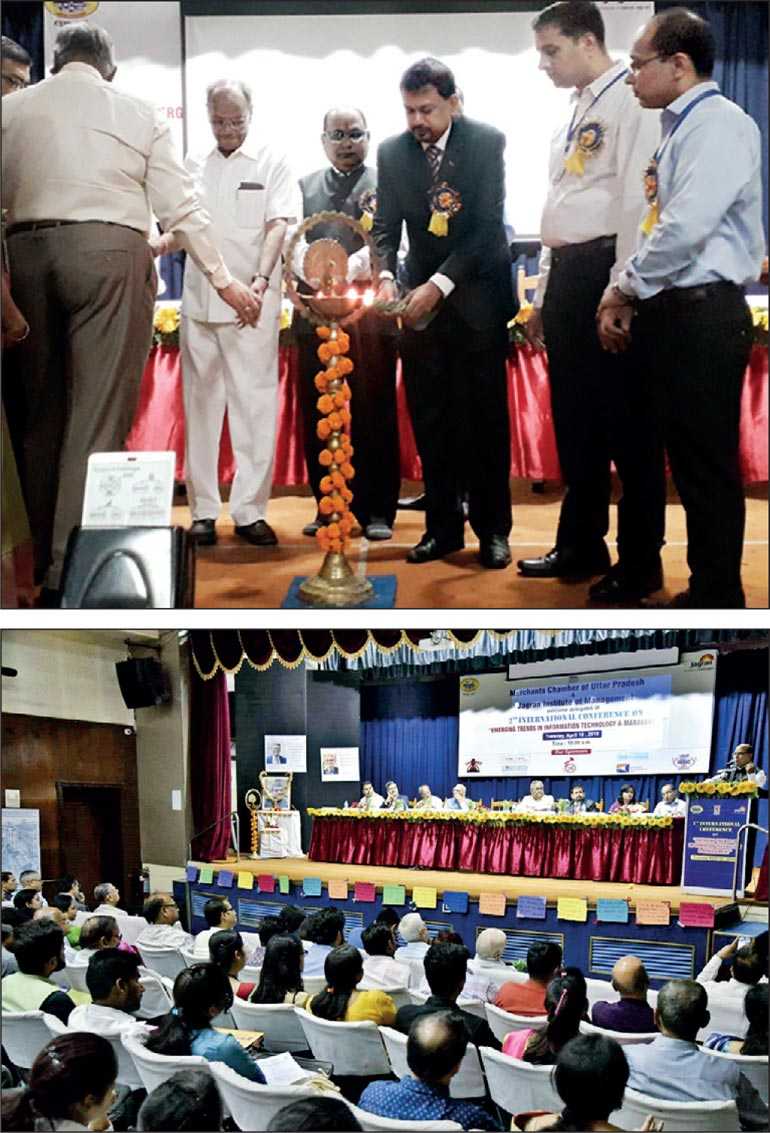 Multidisciplinary professional and founder/ owner of South Asia Multidisciplinary Advisory Services (SAMAS) Malraj B. Kiriella was invited to be the Guest of Honour and deliver the keynote address at the recently concluded Second International Conference on Information Technology and Management held at the Merchant Chamber Auditorium in Kanpur, India. The event was jointly organised by the Jagran Institute of Management and Merchant Chamber of Uttrapradesh, India and it was attended by a large gathering comprising of vice chancellors, academics, researchers, industry members, postgraduate and undergraduate students.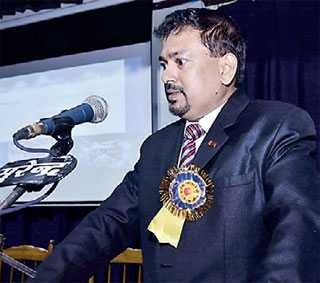 Malraj B. Kiriella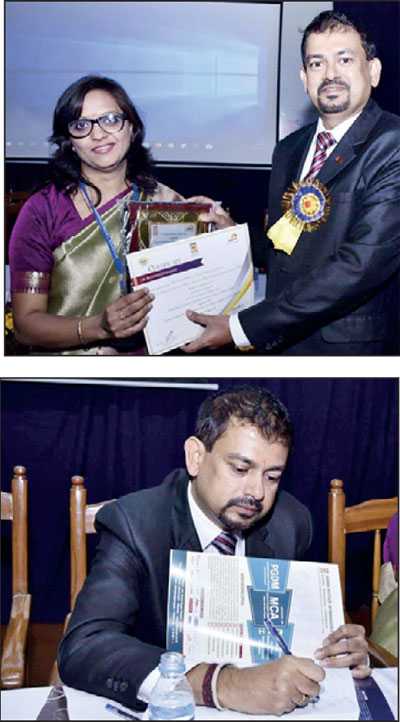 Jagran Institute of Management is considered as the most modern, purpose-built business school in Uttar Pradesh. It was established in the year 2006 to provide more thrust and directions for educational activities, spreading excellence in education by establishing the centres of higher education, professional courses and the chain of Jagran Public Schools in various parts of India to provide the excellence in education.

Kiriella's keynote address was based on "Fourth Industrial Revolution Challenges and Opportunities for South Asia". In his speech, he stated that the most intensely important point is how to understand and shape the new technological revolution. "This revolution entails nothing less than a transformation of humankind. We are at the beginning of a revolution that essentially changes how we live, work and connects with each other. The fourth industrial revolution or Industry 4.0 is contrast to anything that humanity has experienced before in its scale, scope, and complexity," he added. He further said that we still have to grasp fully the speed and scope of this new revolution.

Kiriella said that the Industry 4.0 is evolving at an exponential rather than a linear pace compared to previous industrial revolutions. He also said that it could disrupt almost every industry in every country and the breadth and depth of these changes herald the transformation of the whole production, management, and governance systems. Highlighting the remarkable progress that has been made in recent years in Artificial Intelligence (AI), Kiriella said that it is driven by exponential increases in computing power and the availability of vast amounts of data, from software used to discover new drugs to algorithms used to predict our cultural interests.

Citing one of the great Indian personalities, late Dr. A.J.P. Abdul Kalam, who once said that "You have to dream before your dreams can come true", Kiriella stressed the importance of establishing a vision first to prepare for the challenges and opportunities of Industry 4.0.
He mentioned that this revolution will really take off in the coming years as more and more factories become smart factories. "Technological innovation will also lead to a supply-side phenomenon with long-term gains in efficiency and productivity in the future. Transport and communication costs are going to decrease, logistics and global supply chains are going to become more efficient and trade costs are going to decrease, opening up new markets and driving economic growth. There are also key shifts on the demand side, as growing transparency, consumer engagement, and new consumer behaviour patterns are increasingly built on access to mobile networks and data forcing companies to adapt their design, market, and deliver products and services," he added.

"Since more than 30% of the global population is now using social media platforms to connect, learn, and share information, and in an ideal world, these interactions would provide an opportunity for cross-cultural understanding and unity," he further mentioned.

Kiriella mentioned that according to the World Economic Forum's Future of Jobs Report 2018, out of the top ten job opportunities emerging in 2022, seven are related to IT. Therefore he stressed the importance of academia and industry investing in their students and staff through adequate training programs to prepare them for the future labour market.

Kiriella said that South Asia has the competitive advantages of a young, educated population and lower median wages than the West. "South Asian governments can, therefore, ensure the benefit of their citizens by developing a path for the commercialisation of new technology by adopting inclusive and sustainable governance, and also by investing in technologies that will define the future of their citizens' work," he further added.