By Divya Thotawatte

Lanka Nippon BizTech Institute (LNBTI) recently launched its Bachelor of Information Technology (BIT) External Degree program in partnership with the University of Moratuwa.

Explaining the motives behind launching the BIT program LNBTI Deputy Chairman Dinesh Saparamadu stated, "We have been training our students to be able to go to Japanese universities. After they finish the three-year degree program offered by LNBTI they can go to a Japanese university for two years to complete the degree. But we also felt that we should work with local universities and the University of Moratuwa is one of the best when it comes to information technology. So we're giving our students an option to do the BIT degree in Sri Lanka."

"The difference of this program is that we're focusing on Japanese degree programs and the Japanese way of teaching. All our students will be Japanese language proficient and they can also sit for the BIT program. We will be having the BIT program open not only for students of LMBTI but also for external students. Currently, the quality of education in many private institutions has gone down which we're very concerned about and therefore we try to ensure that we maintain the quality within LMBTI."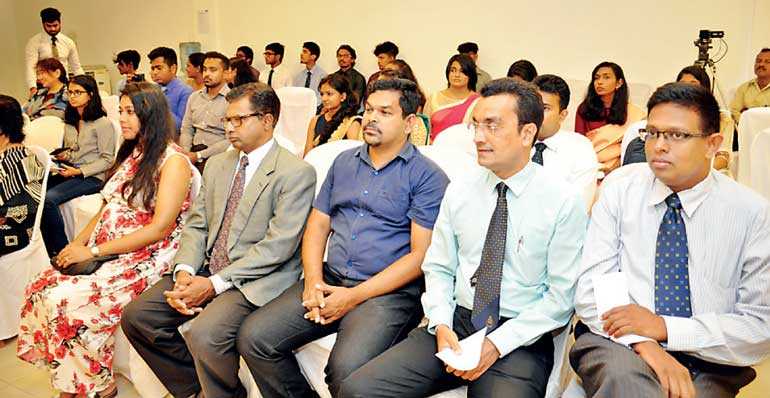 University of Moratuwa Vice Chancellor Kapila Perera explained that although there is a huge competition among the students at the GCE A/L examination in Sri Lanka in order to get selected to a state university, that only a very minimal amount will be eligible. He said that the University of Moratuwa with the partnership of LNBTI has launched this program with the objective of catering to those who hunger for higher education.

The BIT degree at LNBTI is to offer higher quality education and a high-tech Japanese environment to study in along with state-of-art facilities, research opportunities and industrial exposure. Along with a strong focus on graduate employability the BIT students of LNBTI will also get the opportunity to apply for jobs and Master's degree programs in Japan.

LNBTI is a Japanese based technology education institute offering Software Engineering and Information Technology programs and is a collaborative investment of Metatechno (Japan) and hSenid Software International (Sri Lanka). LNBTI provides students an option for tertiary education in IT with a direct student transfer program to prestigious Japanese universities.



Pix by Lasantha Kumara