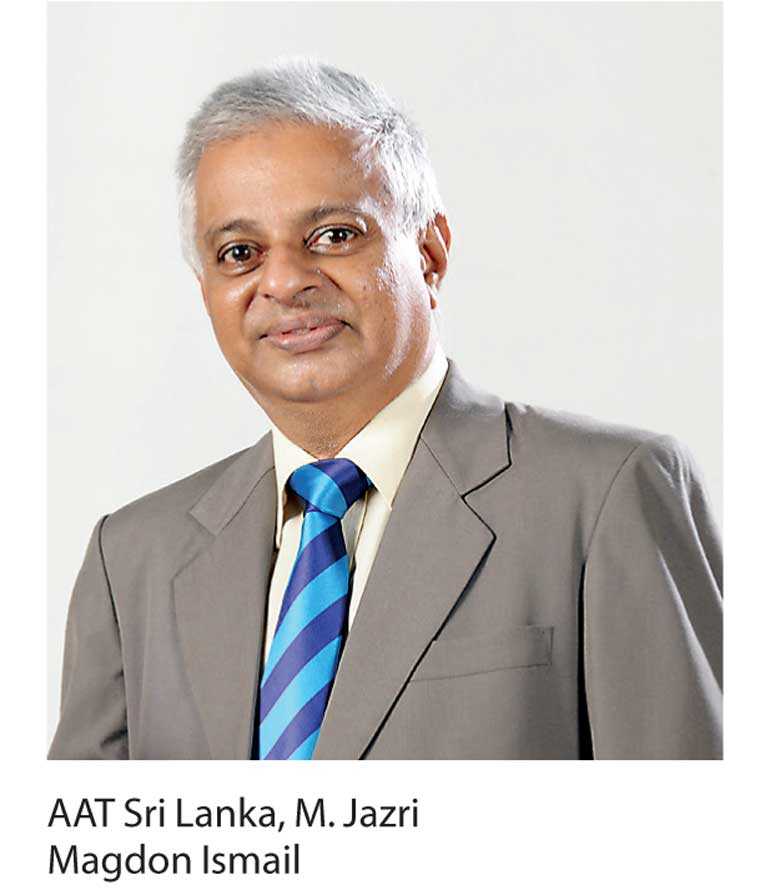 The ceremonial induction of the 10th President of AAT Sri Lanka, M. Jazri Magdon Ismail, will be held on 6 July at 6 p.m. at AAT Centre, Colombo 5.

The Chief Guest of the ceremony will be Rachel Grimes, the President of International Federation of Accountants (IFAC), of which AAT Sri Lanka holds the Full Membership. CA Sri Lanka President Jagath Perera will be the Guest of Honour.

Ismail, who is currently a Financial Consultant, is a Fellow Member of the Chartered Accountants of Sri Lanka, a Member of Certified Management Accountants, Australia and Fellow Member of Association of Accounting Technicians of Sri Lanka. He is the nominee of CA Sri Lanka on the Governing Council of AAT Sri Lanka. He is also an Independent Director at Amana Bank Limited and has served in the directorate of Alhambra Hotels Ltd.

He also has served for multinational chains namely Holiday Inn and Ramada as the Head of Finance. He has also previously held the positions of Secretary and Vice President of AAT Sri Lanka. His professional experience includes Chairmanship in the Board Audit Committee and Board Related Party Transactions Review Committee, Membership of the Board Integrated Risk Management Committee and Nomination Committee of Amana Bank. He also has served on the committee as a member of the Strategic Management Accounting Faculty of CA Sri Lanka.

The IFAC President is on a special tour to Sri Lanka from 3 July and AAT Sri Lanka expresses its pleasure in having the President's induction during her stay in the country.

During the past 30 years AAT Sri Lanka has been a benchmark of excellence in the professional education sector, training and qualifying its members and students to be outstanding winners who are knowledgeable, capable and transparent in all that they do.

At present, with over 5,000 professional members and 32,000 passed finalists, AAT Sri Lanka has become one of the leading educational bodies in the region that has consistently produced a large number of accounting professionals, much needed to a growing economy.