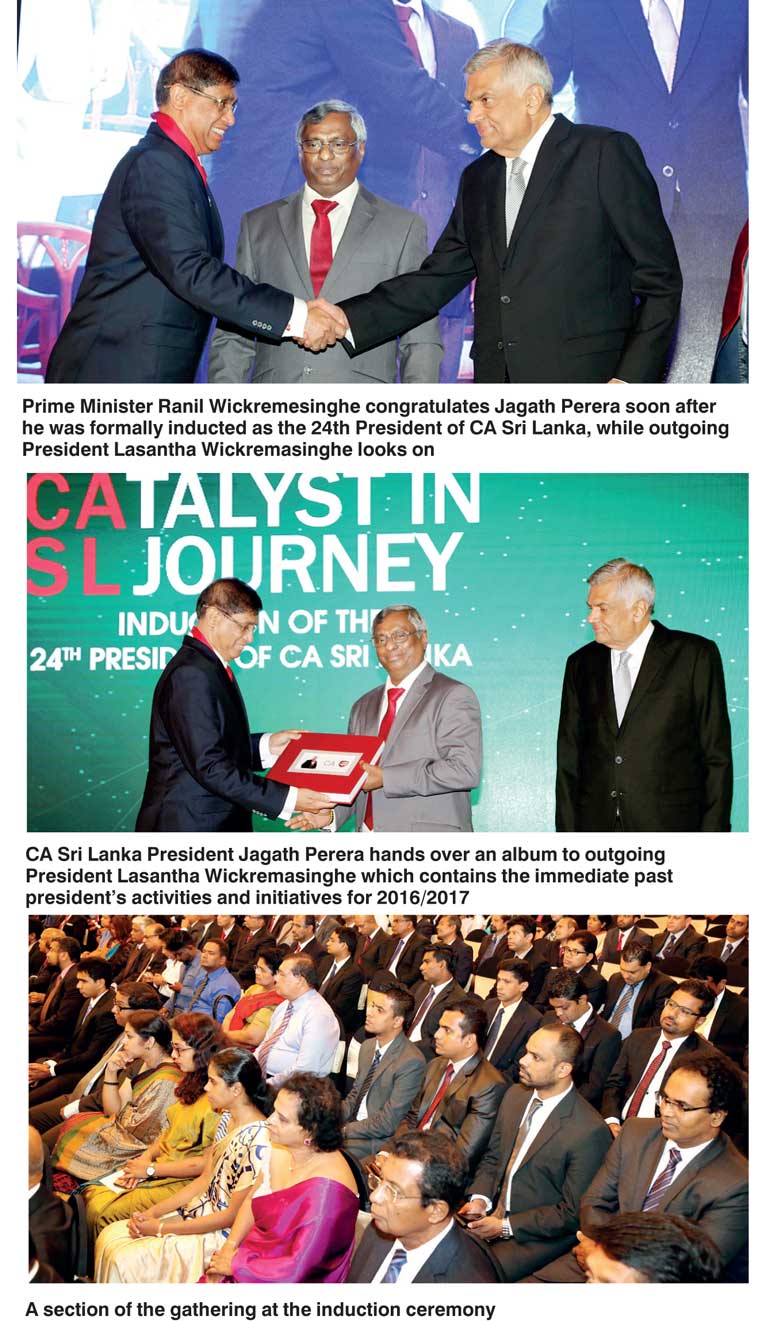 Jagath Perera was ceremonially inducted as the 24th President of the Institute of Chartered Accountants of Sri Lanka (CA Sri Lanka) on Thursday, 8 February in the presence of a distinguished gathering including Prime Minister Ranil Wickremesinghe, senior government officials, and business leaders.

A leading figure in the accounting profession, Perera, is a fellow member of CA Sri Lanka with a wealth of experience including in risk consulting and forensic accounting. He is presently a Partner of KPMG in Sri Lanka.

He has served the CA Sri Lanka Council as a member since 2010, and was the Institute's Vice President from 2016 to 2017. At the institute, he chaired the Operational Review Committee, Examinations Committee, Student Training and Development Committee, SMP Capacity Building Task Force, Sub-committee to review and recommend the Minimum Allowances to Trainees of the Institute and the Sub-Committee to revise the Practical Training Guide of the Institute. Perera also served as an alternate chairman and member of various other committees of the institute. He was also chairman of the Sub-Committee for the Development of Professional Accountancy Organizations in Sri Lanka.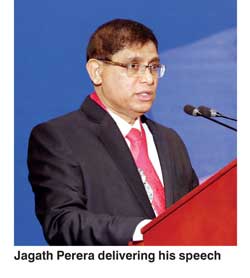 Perera also plays a significant role across the international accounting arena, serving in a number of committees of the Confederation of Asia Pacific Accountants (CAPA) and the South Asian Federation of Accountants (SAFA). He is a member of CAPA's Public Sector Financial Management Committee and SAFA's Professional Ethics and Independence Committee, Small and Medium Practices Committee and Sustainability Development Goals Task Force. He is also a director of the Sri Lanka Accounting and Auditing Standards Monitoring Board (SLAASMB) and a commission member of the Securities and Exchange Commission of Sri Lanka.

A former student of Ananda College, Colombo, Perera, has a Bachelor of Science Degree in Business Administration from the University of Sri Jayewardenepura. He is a member of the Association of Certified Fraud Examiners, USA and also a member of the Institute of Internal Auditors, USA. He has presented papers at both local and international conferences on the subjects of combating fraud and white collar crimes.

Meanwhile, Manil Jayesinghe, was elected as the Vice President of CA Sri Lanka. He is the Head of Assurance/Senior Partner at Ernst & Young, Sri Lanka. A fellow member of CA Sri Lanka and a member of the Chartered Institute of Public Finance and Accountancy (CPFA) – London, Jayesinghe has served as a Council Member of CA Sri Lanka since 2014, and also chaired the Statutory Accounting Standard Committee and Examinations Committee of the Institute, apart from his role as the alternate chairman of the Audit Faculty and Operational Review Committee.

Jayesinghe currently serves as a board member of the International Accounting Education Standards Board of the International Federation of Accountants (IFAC), and as a consultant to the Audit Committees of Listed Companies. He is a past member of the board of CIMA

Sri Lanka.