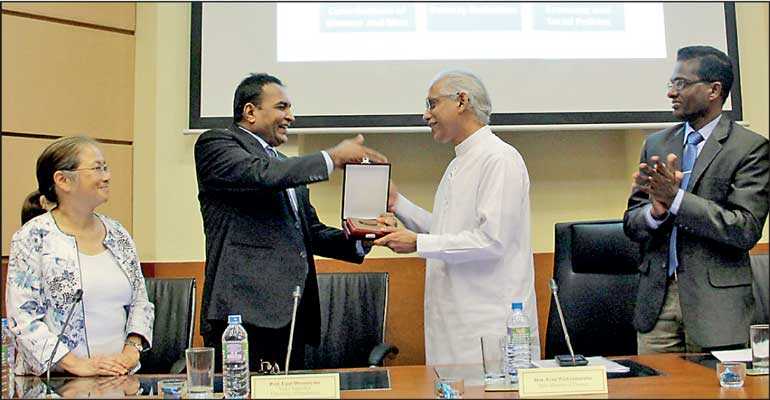 Vice-Chancellor hands over a token of appreciation to State Minister for Finance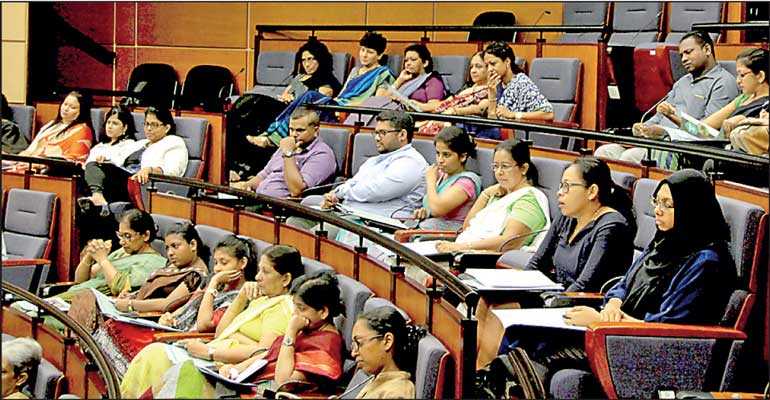 Audience - from corporate sector, Govt. and NGOs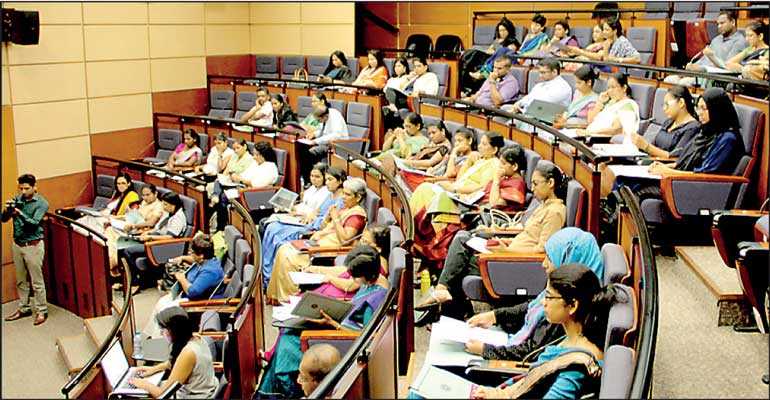 Section of the audience
---
Policy makers, civil society and development agencies are increasingly concerned about gender equality, a major Sustainable Development Goal, (SDG5) as well as an important component of the other 16 SDGs.

Gender Analysis (in Economics) at Peradeniya (GAP) is an initiative of the Postgraduate Institute of Humanities and Social Sciences that is geared towards giving analysts and advocacy groups the knowledge, training and skills to be effective in designing and pushing for policies that help achieve SDG5 and promote gender equality in all dimensions of sustainable development. Students will be trained in using new analytical tools, and will receive expert research guidance and practical opportunities to collect gender related data.

The curriculum has been developed with the partnership of the Program in Gender Analysis in Economics at American University in Washington, DC and with input from policy makers and experts from the public sector, corporate sector, development agencies and other civil society stakeholders.

To follow the Gender Analysis in Economics components, candidates must enrol in the Master of Arts in Economics (MA) or the Master of Arts in Applied Economics (MAE) or the Master of Development Practice (MDP). Students may also register to follow a single course as non-degree students and will receive a certificate of completion.

Candidates from government departments, development agencies, non-governmental organisations, and private-sector corporations whose work involves the application of gender analysis in economics are especially encouraged to apply.

The closing date for applications is 9 September. For further inquiries email gendereconomics.pdn@gmail.com or gendereconpera@pgihs.ac.lkand see www.pgihs.lk.