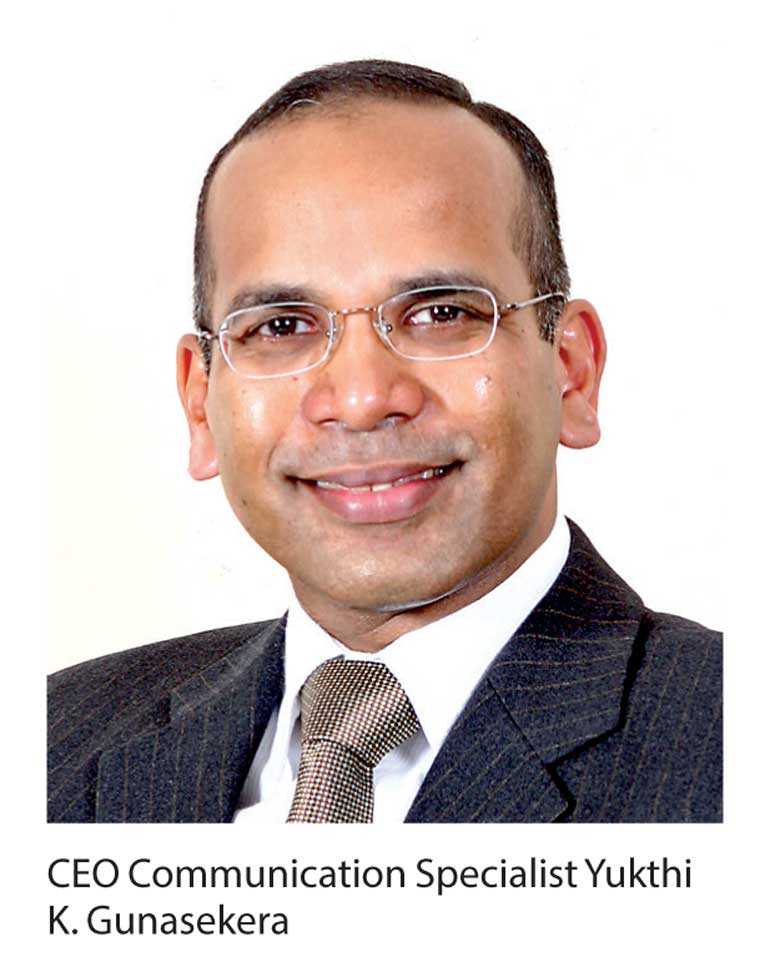 The fourth law of CEO Communication is to be an "authentic" communicator.

Being an authentic communicator means not coming across as a "fake". And, being a "fake" means trying to impersonate someone else, disguise your intentions, hide your emotions, or be dishonest. These are the reasons some leaders are not trusted by their followers – such leaders suffer from a "credibility deficit".

How do you become an authentic communicator? How do you stop coming across as a fake? The answer was suggested by Greek philosopher Socrates more than 2,000 years ago – "Know thyself", he admonished. Unless you know yourself, it is impossible to be authentic. And if you do not come across as authentic, you will lose your audience – let alone ceasing to be a good leader.

One thing needs to be clarified upfront. Formal CEO Communication is a performance, so it is not about showing every aspect of your personality every time you communicate. You have to pick and choose what you are going to say and how you say it. However, to be authentic, all that you say will have to be grounded in your values, vision, goals, and emotions.

Another important caveat needs to be noted: Authentic communication does not mean saying whatever comes to mind – without first putting it through a mental vetting process. If authenticity meant saying whatever comes to mind, then Donald Trump would be considered the most authentic communicator among all US presidents! Authenticity does not mean freedom to express what you please: leaders must weigh the impact of their words before they utter them – because the consequences CEO miscommunication can be lethal.

One business leader who is authentic is Sir Richard Branson. Obviously, Branson says and does outrageous things – perhaps to promote his business interests. However, no one can deny that his communication is based purely on his personality traits - for example, his candour. During an interview, Branson was asked whether the reason for his success was pure luck. He had the candour and humility to admit that luck had definitely played a role in his success. To prove his point, Branson went on to say that there are many entrepreneurs who work as hard as he, but not every entrepreneur succeeds – because they are not lucky like him. In this example, Branson's candour shines through his communication.

Another business leader known for his authentic communication style is American business magnate, investor, and philanthropist Warren Buffet. His annual shareholder letters are considered the gold standard in CEO Communication. Buffet too is known for his candour. For example, it was Buffet who said, "If you lose money for the firm, I will be understanding. If you lose reputation, I will be ruthless." No mincing of words here – authentic communication at its best!

Authentic communication is all about 'inside-out'. Simply put, we need to first understand ourselves, and only then can we communicate with authenticity. Committing yourself to be an authentic leader is a profitable enterprise: it will not only bring you greater success – it will also bring you greater happiness. For, as Mahatma Gandhi said, "Happiness is when what you think, what you say, and what you do are in harmony."

You can learn more about CEO Communication by signing up for YKG's flagship training workshop "STAIRS TO CEO – For Senior Managers on their way to CEO" – on Friday 20 July at the Cinnamon Grand, Colombo. For more information, call or mail: 077-999-2442, yukthigunasekera@gmail.com.