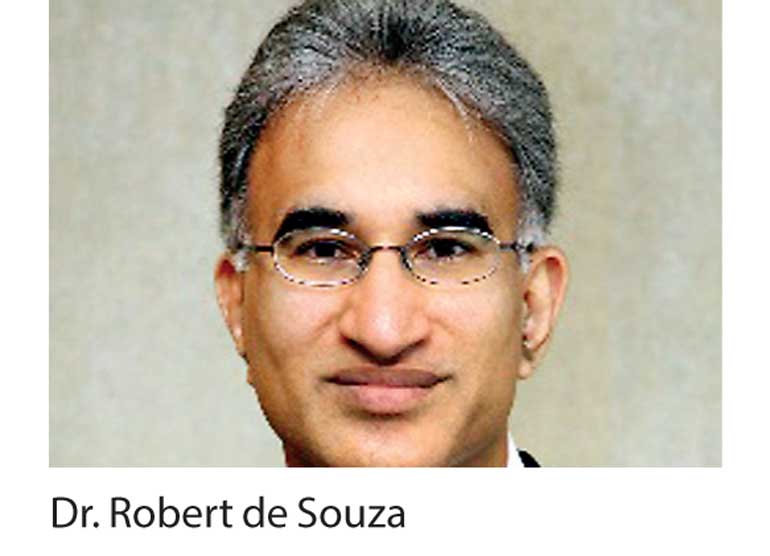 Dr. Robert de Souza, Executive Director/Professor of The Logistics Institute – Asia Pacific, is scheduled to address the 2017 International Conference of the Chartered Institute of Logistics and Transport (CILT) to be held on 3 October at the Balmoral Hall of the Kinsgbury Hotel, Colombo. The theme for the conference is 'The age of disruption – a reality check on Logistics and Transport'. This is the annual symposium is the showcase event for the logistics and transport industry that will feature a power-packed lineup of distinguished guest speakers and panel of industry experts who will dissect the current disruption trends and share their views on what the future has in store for the sector.

Dr. Robert De Souza is the Executive Director and CEO of The Logistics Institute – Asia Pacific since 2003. TLI-Asia Pacific is a premier national institute housed at the National University of Singapore for nurturing logistics excellence in industry, postgraduate research and education. Prior to joining TLI-Asia Pacific, Dr. de Souza was Executive Vice President for V3 Systems in the Asia Pacific, Corporate Senior Vice President and Global Chief Knowledge Officer at Viewlocity Inc., and Vice Chairman and CEO of SC21 Ltd.

Dr. de Souza is a Professor at the Georgia Institute of Technology in the United States, a Senior Fellow at the National University of Singapore and a Visiting Professor at City University of Hong Kong. He also serves as the Program Manager for Logistics and SCM (Urban Systems Initiative) at the National Agency for Science, Technology and Research in Singapore. He leads large teams of academics in new initiatives and supports key ASEAN universities in delivering Humanitarian and Urban Logistics Education.

He has spoken internationally at many conferences and special sessions, and has authored and contributed to many publications as well as being a member of the Editorial Boards of select international journals and co-editor of a special book series in Logistics published by Springer. Dr. de Souza has also been consulted by many multinationals, universities and government agencies. He is a Chartered Engineer and serves on multiple industry, government and academic committees. Dr. de Souza received his Ph.D., M.Sc. and B.Sc. Honours in the United Kingdom. In 2014, Dr. De Souza was conferred the IEOM Distinguished Service Award by his peers and The Public Administration Medal (Bronze) by the President of the Republic of Singapore.

The Chartered Institute of Logistics and Transport (CILT) is a leading global professional body associated with the logistics and transport industry. The institute holds unparalleled international recognition and works towards achieving its objectives of promoting and encouraging the art and science of logistics and transport through its membership and its educational qualifications. With a global membership of over 33,000 from 32 countries across the globe, CILT provides a professional identity to those in the ever expanding logistics and transport sector. It is a strong, active and unified professional association that is able to speak with authority on strategic issues affecting businesses and people in the industry and support their careers.