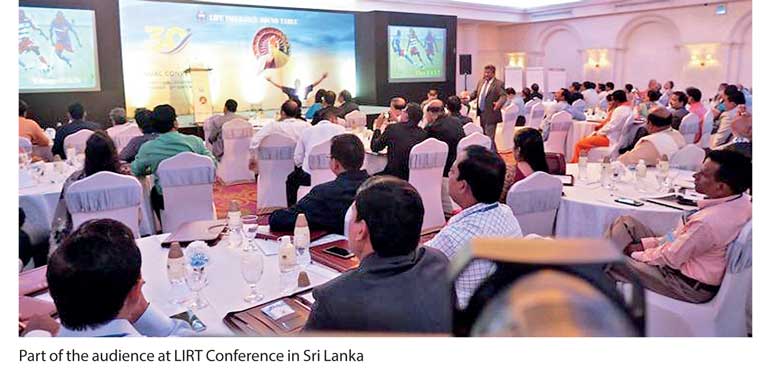 The Life Insurance Round Table (LIRT) of India had their 30th annual conference at Hotel Kingsbury, Sri Lanka recently where almost all the insurance companies of India were represented.

Sri Lanka's very own Dr. Naomal Balasuriya MBBS [SL], MBA [Sri J], CIM [UK], MCGP [SL], MSLIM, MIMSL, medical doctor turned Life Changing Motivational Speaker was the keynote speaker at this conference.

Speaking from his heart as usual, to the hearts of the Indian professionals, on the theme 'Think world class' he stressed the need for individuals and organisations to think differently. Pointing to numerous examples from all parts of the world, he also referred to how blessed we are. Given Dr. Balasuriya's background of medicine and management he went on to explain the link between the right brain and left brain and the importance of using both parts of the brain in business strategy. It also dealt with the techniques of transforming one's self to a great world class leader.