Award recipients at the event

Sector Head – City Hotels and General Manager Rohan Karr with members of the HR team

Sector Head – City Hotels and General Manager Rohan Karr with the Heads of Department
---
Cinnamon Grand held their Long Service Awards on 19 March at the Oak Room, where 158 associates who have been with the hotel for 5, 10, 15, 20, 25 and 30 years were celebrated at a gala ceremony.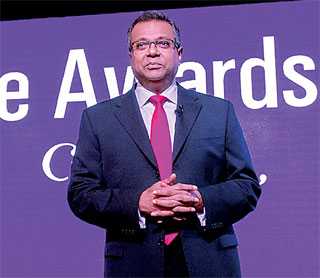 Sector Head – City Hotels and General Manager Rohan Karr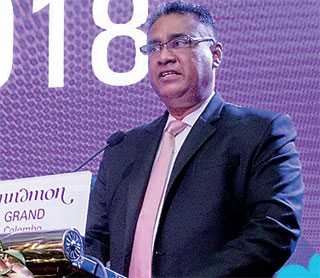 Head of Human Resources Major Kapila De Silva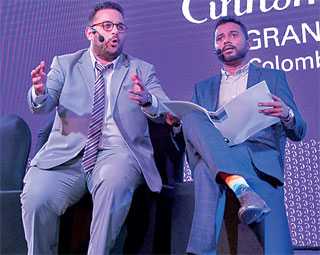 Dominic Kellar and Asanka Sahabandu performing during the events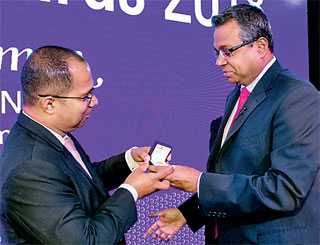 Sector Head – City Hotels and General Manager Rohan Karr, receiving a token of appreciation from the Heads of Department for his years of service and leadership, presented to him by Director – F&B Travis Casather
The annual event serves as a symbol of recognition for the associates, their achievements, dedication and loyalty throughout their tenure with the hotel. Awardees who celebrated career milestones, received gold sovereigns based on their years of service.
"I want to thank all of you for your efforts and dedication, and for supporting me in doing my job through your hard work and service, and helping Cinnamon Grand achieve its many goals and milestones," said Sector Head – City Hotels and General Manager Rohan Karr while addressing the gathering. He also extended his appreciation to the families, especially the spouses who supported the awardees through their many years of service.

Rohan Karr was also recognised for his 15 years of invaluable service and leadership, as well as his immeasurable contribution towards making Cinnamon Grand what it is today. To appreciate Karr, a special token was presented to him by the Heads of Department. Head of Human Resources, Major Kapila De Silva said, "Karr himself is a great example of service to his work, his service to our guests and his service as a just and fair leader and mentor. Leading by example, he himself shows that, as he has said many times, that this business is always about people - and making them happy. He has always personified this message in his work each day. Every detail of what makes Cinnamon Grand, truly grand, has involved Karr, his expertise, his input, his passion and his compassion towards the work that we do as a team, and as a family."

45 associates were recognised for five years of service, 72 for 10 years, 13 for 15 years, 21 for 20 years, three for 25 years and four for 30 years of service.

Announcers for the evening were Shehara Fernando (Food and Beverage) and Leeza Fernando (Front Office). Devinda Abeyweera (Human Resources) and Dilshan Perera (Learning and Development) were the comperes; whose many anecdotes kept the audience entertained.

The gala event featured an extensive international buffet, entertainment acts by leading local artists Ruwan Hettiarachchi, Chandana Wickramasinghe dance team, Dominic Kellar and Asanka Sahabandu, and Giraraj Kaushalya and Priyantha Senewirathne, with music by band C Plus and DJ Kosala to ensure a memorable night, in true Grand style.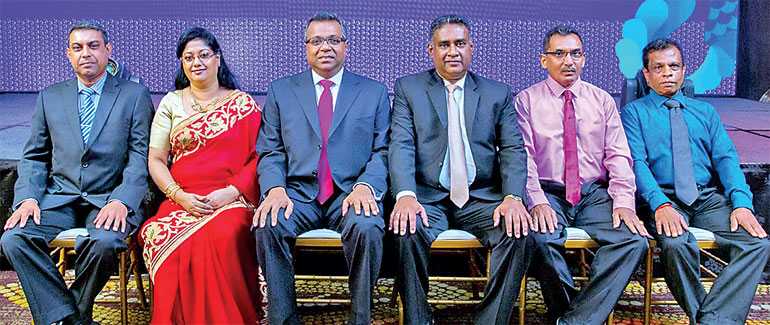 Award recipients for the 30 year category with Sector Head – City Hotels and General Manager Rohan Karr and Head of HR Major Kapila De Silva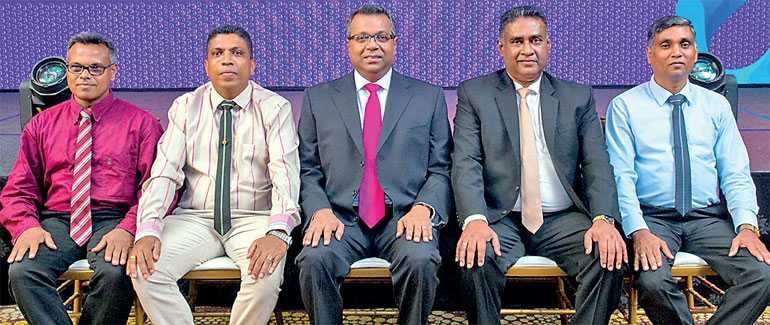 Award recipients for the 25 year category with Sector Head – City Hotels and General Manager Rohan Karr and Head of HR Major Kapila De Silva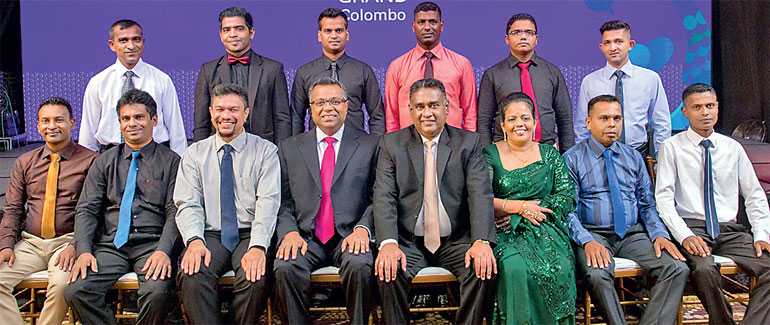 Award recipients for the 15 year category with Sector Head – City Hotels and General Manager Rohan Karr and Head of HR Major Kapila De Silva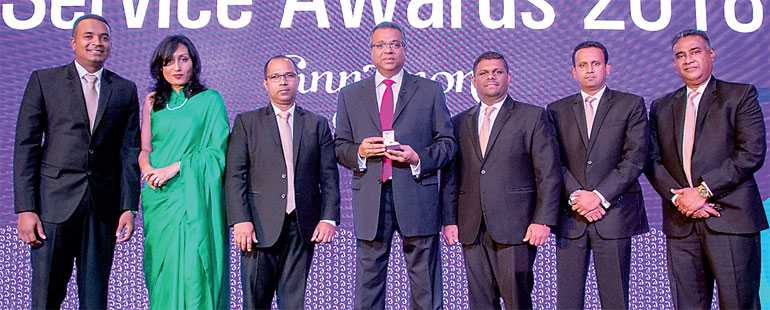 Sector Head – City Hotels and General Manager Rohan Karr with senior Heads of Department
---