A unique public communications training course has been structured by the Srinath Fernando Diplomacy a public diplomacy consulting firm, which engages in, amongst other things, public diplomacy consulting, government and public affairs consulting, corporate training and development, to introduce a course of study in Churchillian English.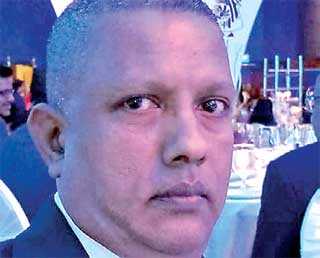 Director/Principal Consultant Srinath Fernando
The Director/Principal Consultant Srinath Fernando, LLM says that Sri Lanka has been a British colony for more than 150 years and that Ceylon gained independence just 71 years back but the level of proficiency in English has drastically declined especially after the medium of instruction in schools was changed from English to Sinhala/Tamil.

The situation is acute in rural areas which could have a negative impact on the economy where skilled professionals and able executive officers are required to run the economy. Srinath Fernando Diplomacy is also currently looking at conducting a course of study in International Commercial Practice with a view to provide individual coaching for school leavers or those employed as junior executives so that they can have a broader view of the global business operations and they would be exposed to practical aspects of Global Political Economy, Global Strategic Imperatives, Diplomacy, Negotiations, Transnational Commercial Law, Shipping, Aviation, Custom Operations, Government Tendering, International Procurement and Logistics, Import/Export procedure and Trade Finance, etc.

Fernando says, "International commerce and business are conducted in English medium and there is a dearth of professionals who could speak and write confidently in public either because they have not had any exposure in an ambiance where English is spoken or that they have not been properly trained in the craft of public speaking. I thought the ideal person to emulate would be late Sir Winston Churchill the most popular British Prime Minister during the Second World War who is known for his unique way of speaking. I have tapped into each word and phrase that fell from his mouth and his skills in writing diplomatic and political communications, his style of oratory is unique."

The participants would be required to study the biographies of Churchill, his public communications and audio and video clips. This would be a unique method in absorbing the best of English.

The participants are required to have some basic understanding of the grammar of the language so that it would be easy to pick up the phrases, idioms, colloquial expressions uttered by the late British Prime Minister. Participants can delve deep into his writing methods, memos, letters, diplomatic correspondence, etc.

The participants are given an opportunity to speak from a podium so that those with stage fright would be able to gain confidence. Srinath Fernando Diplomacy may be contacted through email; gcgsrilanka@Gmail.com. If there is substantial demand from corporate sector – training could be conducted at the business premises for the convenience of the employees.