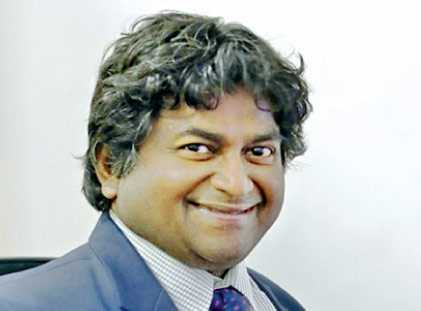 Ceyleon Solutions Chairman Chaminda de Silva
---
Ceyleon Solutions, a leading mobile app solution provider, has launched Sparetime (www.sparetime.lk) a special mobile app to make easy money using your spare time. This app helps you to search for people providing domestic, official or personal services or you can earn an extra income by providing a wide range of services.

Services such as masonry, plumbing, computer related services, wholesale, distribution, medical and healthcare, teaching, legal, beauticians, cleaning, helping, babysitting and car wash can be either searched or provided using this app as it creates an online platform for such service providers and those who seek such services. There are two apps compatible to android and apple phones; namely, 'Sparetime Provider' for those who provide services and 'Sparetime User' for those who seek such services.

"This is an ideal option for those who find it difficult to make ends meet with their salaries. Using this app, they can make use of their spare time effectively to earn extra money. This creates a comprehensive service hub. For an example, a vegetable farmer can find both a whole seller and a transport service provider to transport his goods with just a click. Even students can find part time work for their financial needs. This app works as a platform for social workers to get together and mobilise people for tasks that they wish to perform. This is a very user friendly app. However, operating instructions can be obtained by calling our hotline 0706355450 or 0706355452. An instructor will come to help you if necessary," said Chaminda De Silva, creator and owner of the Sparetime app. Regardless of being a service provider or a user, this app will be the one app to install. This app will pave the way to gradually reduce the unemployment rate in Sri Lanka thereby making employment opportunities and will subsequently contribute to the gross domestic product accelerating the economic growth of Sri Lanka.