CIPM Sri Lanka – the nation's leader in human resource management recently introduced the innovative program on Business Driven HR which specifically focuses on evaluating the impact of strategic HR on organisations. The primary objective of this program is to ensure that HR professionals are ready to act as Strategic HR Advisors to the business. The two-day workshop organised by CIPM's Corporate Training Division will be facilitated by Emma Jackson, Lead Consultant of the Chartered Institute of Personnel Development (CIPD) Asia and will be held at 29-30 May at Galle Face Hotel.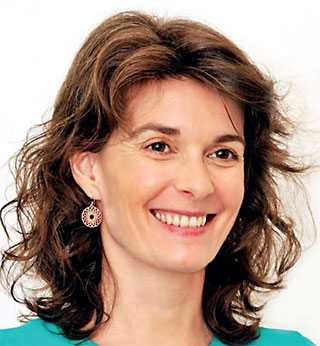 Program Facilitator – CIPD Asia Lead Consultant Emma Jackson
Jackson is a professional member of the CIPD with over 18 years in people and organisational development. She has gained strategic and operational experience in HR, OD&D, and Learning & Development in the public sector, the private sector and not for profit organisations in a variety of industries and locations. At CIPD she develops trusted relationships with individuals, team, and organisations in APAC to Champion better work and working lives, defining needs and providing appropriate solutions.

Emma's current role at CIPD allows her to use her expertise to coach, provide solutions, design and deliver training programs and mentor the associate pool of facilitators. She moved full time to Asia over eight years ago initially to work on a performance development project with senior management teams with the Malaysian Ministry of Education in Sabah after which she moved to Singapore for management roles at the British Council Professional Development Centre working externally with clients to understand their development needs and providing solutions.

The Business-Driven HR Workshop will enable participants to explore the purpose and implication of Strategic HR while enhancing the ability to address problems and challenges arising in the organisation through rational, organic and strategic HR perspectives. Furthermore, the workshop will explore ways and means for the HR function to be more entrepreneurial, adding value as a strategic support service provider. The workshop will also facilitate the learning on how best to measure and evaluate the contributions and value of the HR function to the organisation.

"We are delighted to introduce this innovative workshop in cooperation with CIPD UK. The Business-Driven HR Workshop will take our HR professionals to the next level while broadening their horizons in terms of adding strategic value to organisations. The organisations too stand to benefit with their HR professionals taking a strategic view of HR goals thereby aligning with the organisational strategic intents," said CIPM Sri Lanka President Dhammika Fernando.

The Business-Driven HR workshop targets Senior HR management professionals responsible for formulating and or implementing the strategy, HR Business Partners, Organisational Development Specialists and Practitioners, HR Consultants and anyone who has aspirations of becoming an HR Director. The participants will be inculcated with the benefits of understanding the purpose, implication and value of Strategic HR, understanding and exploring how to incorporate the 'Next Generation Service Delivery' roles into their current HR practice, assessing organisational problems or challenges by exploring a variety of options for tackling the challenges based on how they may impact on employee resourcefulness as well as undertaking appropriate interventions for improvement, exploring the various 'organic' processes that are often overlooked but can have the greatest impact on the success of HR interventions and understanding the opportunities to consider how to be more entrepreneurial to add maximum value as a Strategic Support Service to the organisation.

The workshop is structured so as to make it self-managed and extremely interactive with a clear focus on being process driven with discussion sessions, critiquing challenging questions, practical exercises and applications leading to practice by reviewing and analysing data to draw conclusions. The modules in the Business-Driven HR Workshop include Setting the Context for Next Generation HR, Strategic and/or Organic Problem-Solving Process, what it means to be an HR Entrepreneur, and a session on Evaluation and ROI.

An application exercise which simulates the world of work is the final module helping to practice the skills learned during the workshop. The workshop will close with a discussion and action plan on the application of learning in the workplace.