CIPM Sri Lanka, one of the nation's leaders in human resource management, will inaugurate the five-day Certified HR Auditor Program on 26 March at the Ozo Colombo. This popular certification program which provides a deep understanding of the purpose, importance and a proven methodology of conducting a corporate HR Audit is conducted jointly with T.V. Rao Learning Systems Ltd. of India (TVRLS) for the fifth time in Sri Lanka.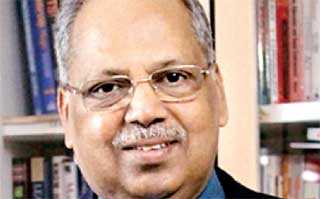 Expert Lead Facilitator Prof. T.V. Rao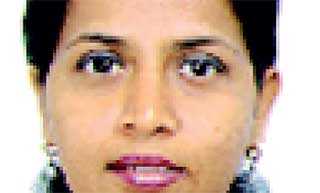 TVRLS Chief Executive Officer and Co-Founder Nandini Chawla
Prof. T.V. Rao will conduct the course as the Expert Lead Facilitator together with TVRLS Chief Executive Officer and Co-founder Nandini Chawla. Prof. Rao is the founder and the Past President of the National HRD Network of India and the Honorary Director, Academy of HRD of India. At the end of the five days, an evaluation will be conducted and the Certified HR Auditor Certificate will be issued to each successful participant. The program consists of five modules.

"The Certified HR Auditor program is an important and valuable asset. It also helps to build capacity in our human capital which is an essential ingredient in managing growth and expansion," said CIPM Sri Lanka Chairman Standing Committee on Consultancy, Training and HR Services Sarath Jayasinghe.

"In order to position the nation as a powerful contender for regional investment, CIPM Sri Lanka considers developing the skills of HR professionals to a globally competitive level as one of its prime responsibilities. The CIPM Certified HR Auditor program is one such initiative catering to this national endeavour and will be conducted in the future as well. As we move forward as a nation to make Sri Lanka a hub for HR expertise, these types of programs will certainly add value," he added.

The delivery model of the HR Auditor course will comprise of lectures, mock audit, desktop reviews and case studies.

The targeted audience for the Certified HR Auditor Course includes HR directors, head of HR, HR managers, HR consultants, HR trainers and HR staff from Government and statutory bodies.

The participants will be able to develop HRD Audit and HRD score-card 2500 (TM) scoring skills, assimilate knowhow on the scientific methodologies and assessment of HR practices, HR systems, HR strategy, and management leadership styles. Furthermore, they will also gain exposure to different HR practices, develop a systematic framework for need analysis and profiling of HR function in an organisation. The minimum entry criteria for participants are PQHRM/Diploma in HRM awarded by CIPM or member of CIPM or Bachelor's Degree/MBA in HRM from a recognised university and minimum of five years managerial experience in the field of HRM in a recognised public or private sector organisation. As the program is conducted in English, participants are expected to possess a good command of English, both written and verbal.

Companies and organisations stand to benefit from HR audits by getting feedback on the contribution of the HR function to the organisations strategic business objectives, assessment of the current quality of HR practices, policies, delivery and preparedness for the future, audit competencies for future use, understand ways to align HRD function with business goals, developing the organisation's HRD Scorecard, setting guidelines for re-establishing HR performance standards and identifying areas for change and improvement with specific recommendations. CIPM has produced 105 HR auditors from the past four HR Auditor programs who are practicing well in the field of HR.

"The facilitators of the program are well-versed and qualified in the subject matter. Participating at the Certified HR Auditor program has enabled me to gain extensive research insight into HR. This will help to build my professional understanding of human resource development, and has provided me with tools and techniques to effectively carry out HR audits. I would like to commend the organising team of CIPM for their professionalism and kind hospitality which contributed to its success while maximising the learning during the five days of workshop," said Investors in HR, Maldives Executive Director Mariyam Fiyaza, an international participant at the fourth CIPM Certified HR Auditor program.